René Rosenbaum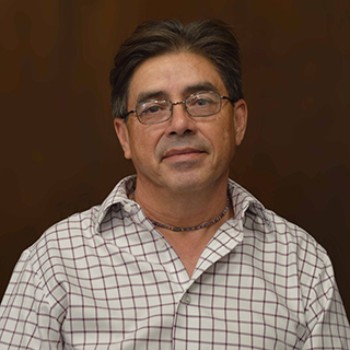 Center for Regional Food Systems
Associate Professor, School of Planning, Design and Construction; and MSU Extension
Telephone: 517-432-3383

Human Ecology Building
552 W. Circle Drive, Room 214
East Lansing, Mi 48824
Area of Expertise:
Current Academic Interests: Urban and rural poverty; urban problems; urban political economy; U.S. Latinos and community economic development; sustainable public procurement; corporate social responsibility; and heterodox community economic development.
---
Degree:
Bachelors: Bachelor in economics and spanish from St. Edwards University.
PhD: PhD in economics from the University of Notre Dame.
---
CV: File Download
René Pérez Rosenbaum has a dual appointment as an associate professor at the MSU School of Planning, Design and Construction; and MSU Extension. He currently teaches community economic development and does research on U.S. Latino economic development. Rosenbaum also provides support for the MSU Extension CFEI-Sustainable Community Prosperity-Financial and Homeownership Education Workgroup efforts in diversity and civil rights, particularly through research on Hispanic and Native American populations. Additionally, he administers the Community Engagement in the Peruvian Highlands summer study abroad program at MSU, which allows students to participate in a community engagement learning experience that integrates meaningful community service with research, faculty guidance and reflection. Before joining SPDC, Rosenbaum was associate professor of community economic development in the MSU Department of Community Sustainability, where he taught since 1992. He first came to MSU in 1990, as a postdoctoral fellow of the Julian Samora Research Institute, where he continues as a senior research scholar. Rosenbaum has published in the areas of community economic development, heterodox economics, Hispanic business development, minority business procurement, migrant farm labor community impacts, migrant health, migrant early childhood education, farm labor history and farm labor-management relations. He has been a reviewer for various journals, including the Journal of Minority Health, Social Problems, International Migration Review and Atzlan. Rosenbaum has also been a consultant for numerous federal agencies, including the Center for Medicare and Medicaid, the Office of Head Start, and the U.S. Department of Health and Human Services. He received his PhD in Economics from the University of Notre Dame in 1985.