Saviour Badohu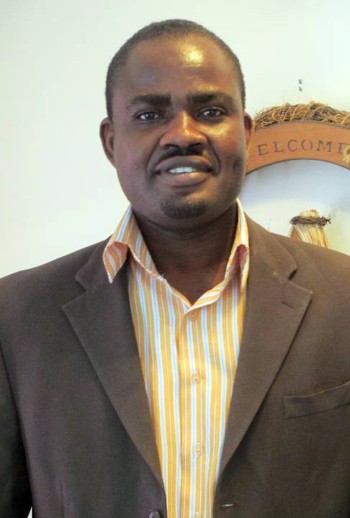 Borlaug Higher Education for Agricultural Research and Development
Telephone: 233.24.334.1071

Ghana
Degree:
Ghana
---
My professional goal is to positively transform the African educational system by turning students who have fear for certain subjects into lovers of those subjects.
I am the BHEARD In-Country Coordinator in Ghana. My present duties as a coordinator include:
Helping the BHEARD master's students with their admissions and required paperwork for their international student status;
Providing academic support and mentoring for the BHEARD students;
Arranging housing for BHEARD students;
Facilitating the procurement of residency permit and Non-Ghanaian citizen card;
Management and disbursement of BHEARD funds for stipends and other expenses;
Assisting in interviewing the next selected cohort of BHEARD students from Ghana.
I aspire to a position (academic/education) where I can apply modern pedagogical approaches that actively and profitably engage students and help them develop a deep understanding and love for all subjects across the curriculum. I also want to share my knowledge and skills with colleague teachers and others who share my vision of raising the educational standards of your noble institution, including policy makers and national leaders.
Education background: I earned my teaching certificate in 2002 from the Wesley College of Education in Kumasi, Ghana. I have a bachelor of science degree in biochemistry and biotechnology from Kwame Nkrumah University of Science and Technology (KNUST) in Kumasi. I received a master's degree in science education (focus on literacy) from the State University of New York at Geneseo in 2014.