Shawn Riley, Ph.D.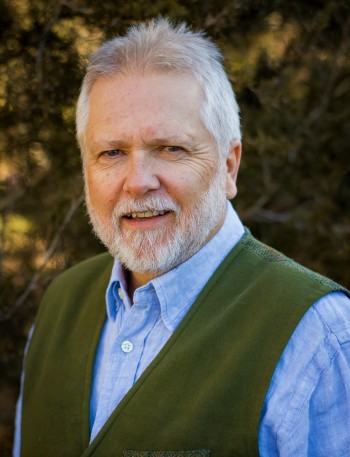 Department of Fisheries and Wildlife
Parish Storrs Lovejoy Professor of Wildlife Management
Natural Resources Building
480 Wilson Road, Room 2D
East Lansing, MI 48824
Area of Expertise:
Human dimensions of wildlife management; human-wildlife interactions; program evaluation; structured decision aiding.

Dr. Riley is no longer taking on new graduate students.
---
Degree:
PhD (1998) Cornell University: Wildlife Science (minors: Resource Policy Analysis and Management, and Environmental Economics)
MSc (1982) Montana State University: Fish and Wildlife Management (minor: Range Management)
BSc (1980) Montana State University: Biological Sciences, Fisheries & Wildlife Concentration
---
Faculty Affiliate, MSU Center for European, Russian and Eurasian Studies
Fellow, The Wildlife Society
---
Who the heck is Parish Storrs Lovejoy?
I believe P. S. Lovejoy sired more ideas about men and land than any contemporary in the conservation field. Aldo Leopold (1943)
Background:
Dr. Riley is a professor in the Department of Fisheries and Wildlife, and a scientist in the Partnership for Ecosystem Research and Management (PERM), sponsored by the Wildlife Division of Michigan's Department of Natural Resources. In the Land Grant tradition at MSU, Dr. Riley has a three-way appointment in research, teaching, and outreach.
At MSU, we conceptualize the system of wildlife management being comprised of three overlapping dimensions: habitats, wildlife organisms, and humans. What drives Dr. Riley's day-to-day activities is a desire to create more effective management of wildlife through increased knowledge and synthesis about human dimensions of the conservation enterprise. No matter where you are in the world, the work of conservation is accomplished through management within a framework of governance. That fact necessitates better information about humans and an understanding of their interactions with wildlife and the systems within which those interactions occur.
Dr. Riley's regular classroom teaching is a required upper division course, Human Dimensions of Fisheries and Wildlife.
---
Research Endeavors:
Assessing beliefs and attitudes towards wolves and wolf management in Michigan (in collaboration with the Michigan Department of Natural Resources).
Changing value orientations of wildlife professionals in the United States. (In cooperation with The Max McGraw Wildlife Foundation)
Improving partnerships for the Michigan Department of Natural Resources' Wildlife Division: creation of public value through collaborative governance and partnerships.
Assessing fear of large, wild animals in Sweden. (in cooperation with the Swedish University of Agricultural Sciences)
Evaluating the opportunities and willingness of non-hunting outdoor recreationalists to engage in wildlife conservation.
Accelerating development of leaders in state wildlife agencies. (in cooperation with Cornell University and The Wildlife Management Institute)
Assessing the dynamics of sharing and receiving wild-harvested venison in Michigan and Sweden: a comparison of different regulatory and normative frameworks. (in cooperation with the Swedish University of Agricultural Sciences)
---
Publication Profiles:
---
Publications:
Ericsson, G., C. Sandström, and S. J. Riley. 2018. Rural-urban heterogeneity in stakeholder attitudes towards large carnivores in Sweden, 1976-2014. Chapter 10 (pages 190-205) in Hovardas, T., Editor, Large carnivore conservation and management in Europe: human dimensions and governance. Routledge Press.
Ford, J. K., S. J. Riley, T. Lauricella, and J. VanFossen. 2020. Factors affecting trust among natural resources stakeholders, partners, and strategic alliance members: A meta-analytic investigation. Invited paper to special issue. Frontiers in Communication: Ford et al 2020 Trust meta analysis
Ford., J. K., T. Lauricella, J. A. Van Fossen, and S. J. Riley. 2020. Creating energy for change: the role of perceived leadership support on commitment to an organizational change initiative. Journal of Applied Behavioral Sciences p.0021886320907423. Click here for Abstract.
Gillotti, L., T. Teel, and S. J. Riley. 2020. Human dimensions of cougar management: public attitudes and values. Pages xx-xx in Jenks, J. A., editor. Managing cougars in North America. Western Association of Fish and Wildlife Agencies and Berryman Institute Press, 2nd edition.
Goguen, A. D., and S. J. Riley. 2020. Characteristics and extent of receiving wild-harvest meat in Michigan. Wildlife Society Bulletin. In Press.
Organ, J. F., D. J. Decker, S. J. Riley, J. E. McDonald, and S. P. Mahoney. 2019. Adaptive management in conservation. Pages xx-xx in Silvy, N., editor. Wildlife Techniques Manual, 8th Edition. Johns Hopkins University Press, Baltimore, Maryland, USA.
Goguen, A. D., S. J. Riley, J. F. Organ, and B. A. Rudolph. 2018. Wild-harvested venison yields and sharing by Michigan deer hunters. Human Dimension of Wildlife: in press. DOI: 10.1080/10871209.2017.1409372
Lauricella, T. K., J. K. Ford, S. J Riley, C. L. Powers, and P. E. Lederle. 2017. Employee Perceptions Regarding an Organizational Change Initiative in a State Wildlife Agency. Human Dimensions of Wildlife 5:1-16.
Mawdsley, J. R., Organ, J. F., Decker, D. J., Forstchen, A. B., Regan, R .J., Riley, S. J., Boyce, M. S., McDonald, J. E., Dwyer, C. and Mahoney, S. P., 2018. Artelle et al. (2018) miss the science underlying North American wildlife management. Science Advances, 4(10), p.eaat8281.
Montgomery, R. A., K. Elliott, M. Hayward, S. Gray, J. J. Millspaugh, S. J. Riley, B. Kissui, D. B. Kramer, R. Moll, T. Mudumba, E. Tans, A. Muneza, L. Abade, J. Beck, C. Hoffmann, C. Booher, and D. Macdonald. 2018. Examining evident interdisciplinarity among prides of lion researchers. Frontiers in Ecology and Evolution 27.
Riley, S. J., J. VanFossen, J. K. Ford, and T. Lauricella. 2020. A matter of trust: as stakeholder values change, how do wildlife professionals stay relevant? The Wildlife Professional. January/February:39-42. The Wildlife Society, Washington, D. C. TWP_14.1_A-Matter-of-Trust_Riley-et-al.pdf
Riley, S. J., J. K. Ford, H. A. Triezenberg, and P. E. Lederle. 2018. Stakeholder trust in a state wildlife agency. Journal of Wildlife Management. DOI:10.1002/jwmg.21501.
Siemer, W. F., M. S. Baumer, E. F. Pomeranz, D. J. Decker, A B. Forstchen, S. J. Riley, M. V. Schiavone, C. A. Smith, and P. E. Lederle. 2021. Accelerating development of fish and wildlife professionals will take more than training. Wildlife Society Bulletin in press.
Current Graduate Students
Megan Cross (PhD)
Amber Goguen (PhD)
Chris Henderson (PhD)
Rachel Menale (MSc)