Tessaliz Quiles Delgado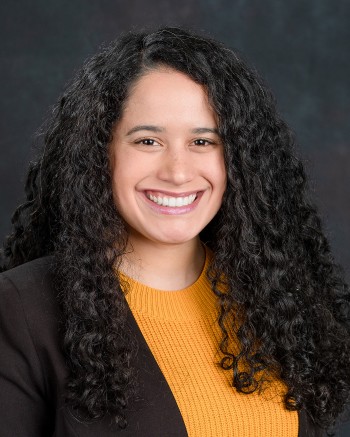 Department of Fisheries and Wildlife
Master's Student
MSU Manly Miles Building, rm 107/108
Major Advisor:
Mark Rey
---
Background:
I was born and raised on the most beautiful island of the Caribbean, Puerto Rico. Here, I was awarded a bachelor's of science in Coastal Marine Biology at the University of Puerto Rico at Humacao. During my undergraduate studies, I participated in both marine and terrestrial research. With the help of my then mentor Dr. Neftalí Ríos, we worked on understanding the reproductive ecology and biological activity of the Puerto Rican native tree frog: the Coqui.
I was also able to participate in a molecular biology research project in Dr. García Arrarás lab at the University of Puerto Rico at Río Piedras campus. We worked on elucidating the molecular mechanisms mediating sea cucumber gut regeneration. More recently, I was able to collaborate with Caribbean Fishery Management Council of Puerto Rico, in the project Consumer's Responsible Fish and seafood Consumption is vital for coral reef health. This project helped the Caribbean Fishery Management Council outreach to promote to the consumers responsible consumption and maintain healthy coral reefs in Puerto Rico.
I am currently a first-year master's student working with Mark Rey, Gary Roloff, and Michael Walters as part of my graduate committee tasked with developing my research interest in fisheries and management. Aside from studies, I also enjoy exploring the outdoors, dancing, and practicing my photography skills and making new friends.