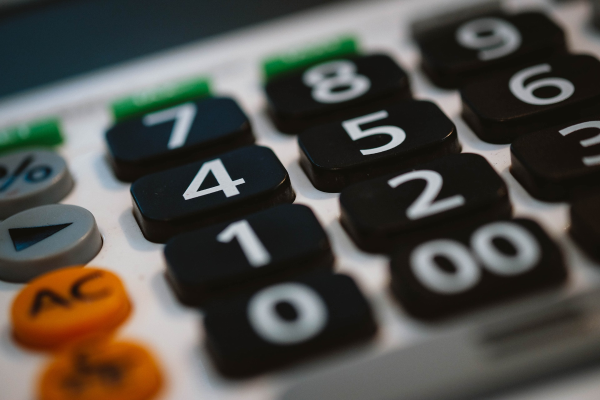 2021 Financial and Homeownership Education Impacts
January 12, 2023
By the numbers
Total number of participants: 3,088

Homebuyer education: 1,638
Financial capability: 1,310
Foreclosure: 140

Total number of sessions: 348
Hours of programming: 499
2021 continued to challenge finance and homeownership educators as the Covid-19 pandemic persisted. The majority of our classes were again offered virtually. A pilot of a new series, Get Ready, Get Set, Get Going, aimed at audiences with mental health challenges, was offered in-person. In addition, we offered one-on-one meetings for pre-purchase and foreclosure counseling.
Homeownership education impacts
Homebuyers make decisions that require them to determine their own financial situations and what financial products are available on the market. Research suggests individuals may not accurately estimate their own financial status, including information about debt and creditworthiness, which leads to less desirable financial decisions. The MSU Extension Homeownership Education course assists homebuyers with up to six hours of education on these topics:
Advantages of homeownership and steps in the home-buying process
Understanding costs of homeownership and how to maintain the investment
Mortgage loan basics and why good credit is important
How to determine how much house can be afforded
Since March 2020, we have presented all classes virtually as a four-hour single session workshop. Participants can earn a certificate of completion that is a requirement for Michigan State Housing Development Authority (MSHDA) down payment assistance programs.
eHome is the online version of the Homeownership Education course. The program takes six to eight hours to complete. The materials are comprehensive, unbiased and consumer-oriented, with an emphasis on looking out for the homebuyer's best interests. Additional help and advice are available from the MSUE certified Housing Counselors. The course is available at www.eHomeAmerica.org/msue.
In 2021, we held 60 Homeownership workshops for 1,638 participants.
Partnerships and coalitions
In 2021, partnerships and coalitions spanned the following entities:
Federal/National government agencies
State government agencies
Local governments
Multi-state organizations
International agencies
Tribal governments
Territorial/Commonwealth governments
Human services organizations
Financial capability impacts
As we began 2021, we were still in a pandemic and operating in a virtual environment. The
FHE team continued to offer a variety of classes at various times and days each month. We set our calendars quarterly to enable the team to market to our partners and counties. New workshops include Surviving and Thriving on a Fixed Income and Wealth Building. Updated workshops include Savvy Tips for Starting a Small Business, Retirement Myths and Facts and both Student Loan courses. In addition, we began piloting a new 12-week series aimed at clients with mental health challenges entitled Get Ready, Get Set, Get Going.
One of our goals was to develop an evaluation tool for our one-time workshops and that was added in October. Our initial response rate is low, with only 20 completed surveys, but we expect this to increase in the coming years.
In 2021, we offered 142 programs for 1310 attendees. Partnerships included the Michigan Youth Opportunity Initiative (MYOI), Dawn Farm, Mid-Michigan Industries, Zaman International, and the Michigan Library Association.
Foreclosure prevention impacts
Certified HUD counselors provide free/unbiased information about the foreclosure process, options, resources and strategies to prevent foreclosure.
Due to the Covid-19 pandemic and actions by the federal government, many homeowners were allowed to delay or forbear their mortgage and property tax payments. This dramatically decreased the number of clients that requested our assistance in working to prevent foreclosure. As a result, we assisted 140 clients struggling with delinquent housing challenges.
Participating Michigan counties:
Macomb: 30%
Wayne: 25.4%
Kent: 14.4%
Oakland: 7.7%
Ingham: 2.6%
Alcona: 1.1%
Genessee: 1.1%
Other counties total: 18.8%