Academic-Year Hosting Programs
March 23, 2015
Expand your family tree by hosting an International student who will attend your local high school in Michigan!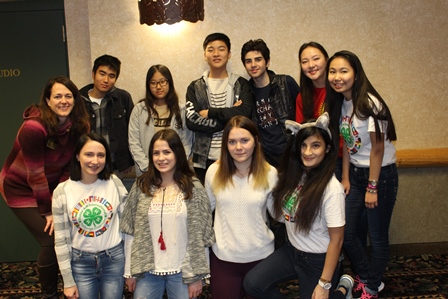 About the Students
Students come from either Japan, Korea, or from our Future Leaders Exchange (FLEX). The FLEX students hail from Armenia, Georgia, Kazakhstan, Kyrgyzstan, Moldova, Estonia, Tajikistan, Turkmenistan, Romania, Poland, Serbia and Ukraine.
The U.S. Dept. of State sponsors our FLEX students in a competitive scholarship program. These exchange students are finalists in the top 2-4% of the applicant pool.
You can request age, gender, and country of your student. See attached list of delegates:
About Hosting
All of our host families are supported by our Local Coordinators.
Our host families can assist in selecting their exchange student.
Once screened, our families have access to files on our students in order to select a good match.
We offer a family orientation, before delegates arrive, during the summer with helpful books and information packets. During the school-year, your local coordinator keeps in regular contact.
We require families and students submit an online monthly report, which takes about 5 mins.
Students will attend three orientations, two of which will include host families.
Our exchange students and their host siblings are also encouraged to participate in Michigan 4-H Youth Leadership and Global Citizenship Spectacular in January and Capitol Experience in March.
Help make their year in Michigan a rewarding one.
For questions or additional details, contact
D'Ann Rohrer, Mason County Michigan State University Extension Office, 3000 N Stiles Rd., Scottville, MI 49454
Phone: 231-845-3361
E-mail: drohrer@anr.msu.edu
Application Materials
To begin the process, submit an application to D'Ann Rohrer - either email or street address above. Heather Gray, 4-H International Exchange Coordinator, can help you with the rest of the application: high school acceptance, references, home photos, and home interview.