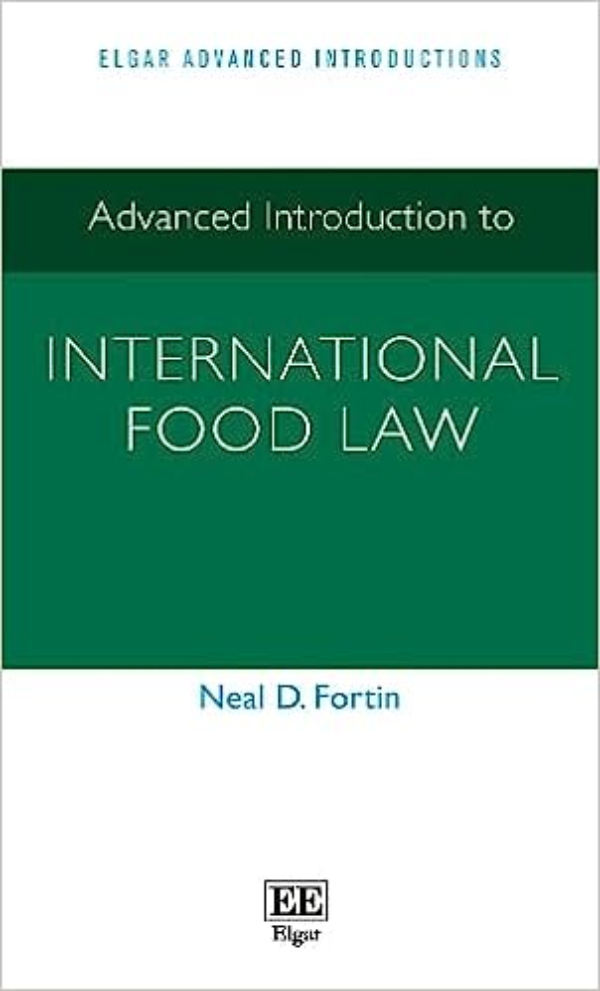 Advanced Introduction to International Food Law
March 14, 2023 - Author: Neal D. Fortin
Advanced Introduction to International Food Law
This Advanced Introduction provides a succinct overview of the principles and rules that guide international food law. Neal D. Fortin explores how the globalisation of food supply chains has impacted international food law, making it a pressing concern for contemporary lawmakers. Exploring the maintenance of standards, rules, and laws, alongside issues in relation to economics, trade agreements, and free-trade, this comprehensive book provides insight into the future of international food law.
Review:
'Neal D. Fortin is a gifted teacher. Fortin's clarity of thought and expression, organization, and insight, which have long marked his teaching and leadership in international food law, are displayed vividly in this much needed book. Advanced Introduction to International Food Law is a terrific primer for the beginning food law scholar seeking to understand the framework of international food law and an essential resource for the seasoned food law scholar to consult frequently for information and context.'
– Michael T. Roberts, University of California, Los Angeles, US
To order from the publisher, click here.
To order from Amazon, click here.