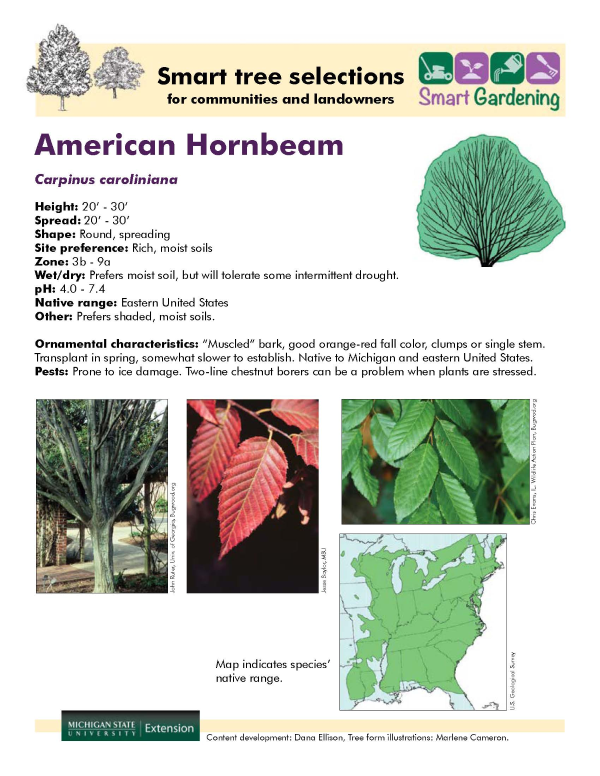 American Hornbeam
DOWNLOAD
March 11, 2016 - Author: Bert Cregg

Carpinus caroliniana
Height: 20' - 30'
Spread: 20' - 30'
Shape: Round, spreading
Site preference: Rich, moist soils
Zone: 3b - 9a
Wet/dry: Prefers moist soil, but will tolerate some intermittent drought.
pH: 4.0 - 7.4
Native range: Eastern United States
Other: Prefers shaded, moist soils.
Ornamental characteristics: "Muscled" bark, good orange-red fall color, clumps or single stem. Transplant in spring, somewhat slower to establish. Native to Michigan and eastern United States.
Pests: Prone to ice damage. Two-line chestnut borers can be a problem when plants are stressed.
See full list of smart tree selections for communities and landowners