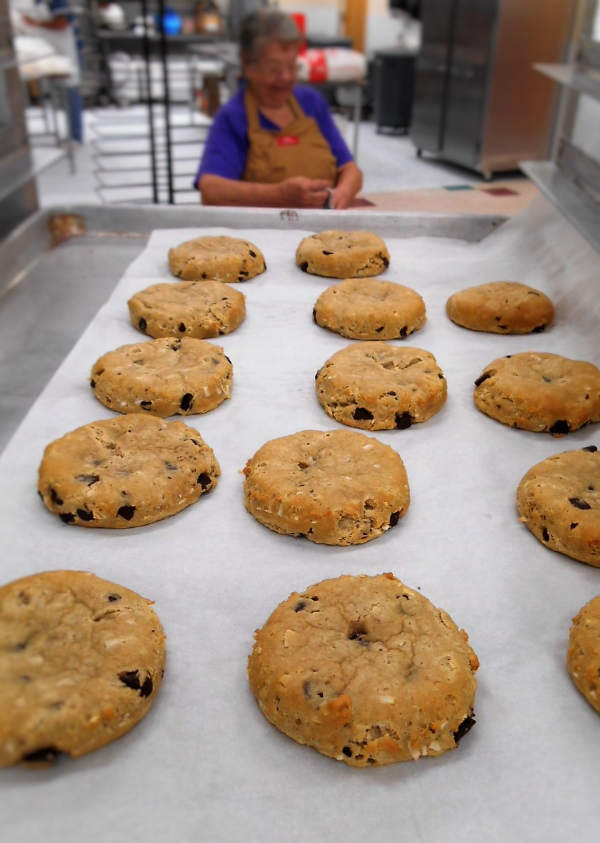 Clara Cookies
DOWNLOAD FILE
Another Making It In Michigan Success Story: Clara Cookies
All Rebecca Cruttenden ever wanted to be was a music teacher. But after teaching from 1996 - 2003, she and her husband adopted three children from Russia and she settled into being a full-time mom. In 2007, she decided that she wanted to do her first triathlon despite the fact she wasn't an athlete. By 2010, she was training for her first Ironman triathlon (140.6 miles) and starting Team Orphans, a nationwide charity that raises money to help children in orphanages around the world get adopted into families. In the past 5 years, she has finished 5 Ironman races and raised over $150,000 for adoption grants.
Along her athletic journey, she discovered the need for better nutrition. After her husband heard her complaining about her soggy peanut butter and jelly sandwiches she was eating for training, he encouraged her to create a peanut butter protein cookie instead. She wound up creating a cookie that was also gluten free and friends and athletes started eating them and asking to buy them. Her husband then suggested she start a business and donate all the proceeds to Team Orphans. She named her business after one of the girls who was adopted with Team Orphans funding.
Rebecca spread the word on social media that she was looking for volunteer cookie bakers and within 24 hours had 9 volunteer bakers. They started baking at Bostwick Bakery, a local Rockford Bakery that is partnering with them and believe in Rebecca's cause. Two-thirds of their startup business costs were donated by over 100 different people, organizations, and businesses.
Clara Cookies has three flavors - peanut butter chocolate chip, coconut dark chocolate chip, and dark chocolate with roasted almonds. Clara cookies are carried in nine stores in the Grand Rapids area and are also available online at claracookies.com.
"Working with the MSU Product Center gave me the confidence I needed to jump into a brand new arena," says Rebecca Cruttenden. "I wasn't sure I could go from teacher to business owner, but they assured me that I could! Without their guidance, Clara Cookies would still be just a dream".