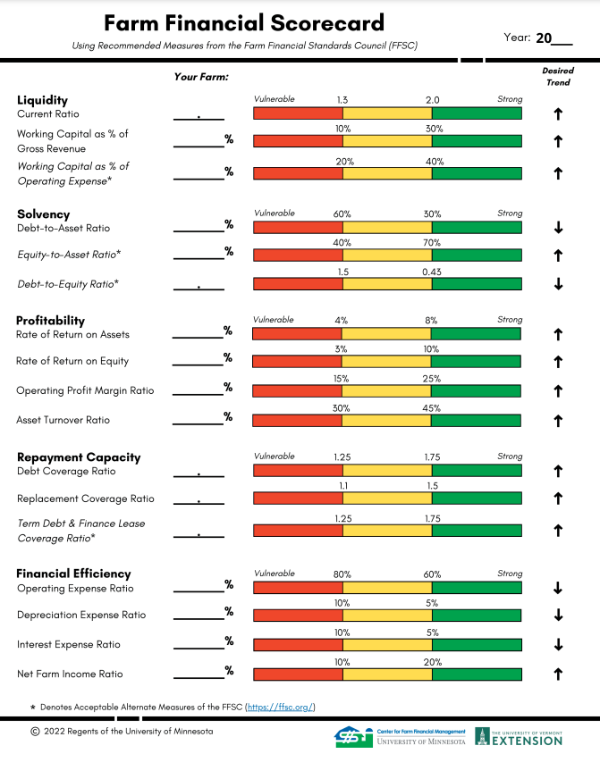 Farm Finance Scorecard (Fillable Form)
DOWNLOAD
September 12, 2023 - Author: Jonathan LaPorte & Corey Clark, MSU Extension
The Farm Finance Scorecard provides the definitions of the Farm Financial Standards Council ratios as well as how to calculate each ratio. Using a "stoplight analysis," you can use the scorecard to chart your farm's key ratios to see your farm's financial health.
The fillable form of this financial measurement tool is designed from the latest edition of the scorecard as developed by the Center for Farm Financial Management based at the University of Minnesota.
Version 3 Update on 12/21/2022: follows new standards from Farm Financial Standards Council: https://ffsc.org/
Version 4 Update on 9/12/2023: adjusted "stoplight analysis" to more accurately illustrate farm rating indicators.