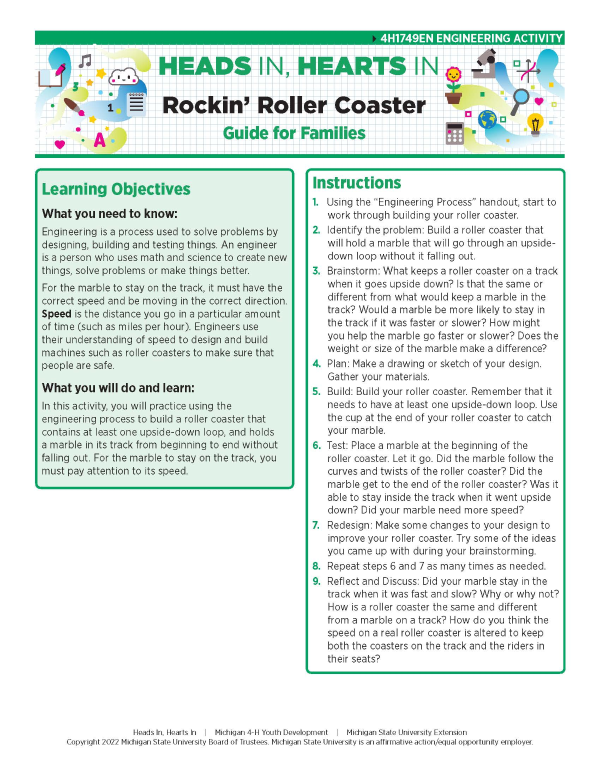 Heads In, Hearts In: Rockin' Roller Coaster
DOWNLOAD FILE
June 20, 2022 - Author: Michigan State University Extension
What you need to know:
Engineering is a process used to solve problems by designing, building and testing things. An engineer is a person who uses math and science to create new things, solve problems or make things better. For the marble to stay on the track, it must have the correct speed and be moving in the correct direction. Speed is the distance you go in a particular amount of time (such as miles per hour). Engineers use their understanding of speed to design and build machines such as roller coasters to make sure that people are safe.
What you will do and learn:
In this activity, you will practice using the engineering process to build a roller coaster that contains at least one upside-down loop, and holds a marble in its track from beginning to end without falling out. For the marble to stay on the track, you must pay attention to its speed.