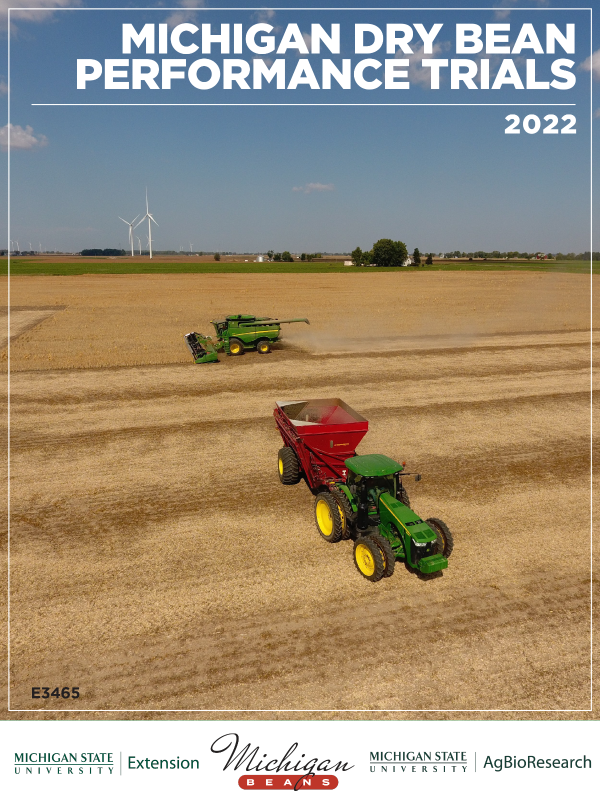 Bulletin E3465


Michigan Dry Bean Performance Trials DOWNLOAD FILE

November 3, 2022 - Author: Scott Bales

In 2022, Michigan State University researchers and Michigan dry bean producers tested 161 lines from 12 market classes of dry beans. The trial plots were placed in six locations across five Michigan counties: Bay, Huron, Montcalm, Sanilac, and Tuscola (two sites). Small- and medium-seeded beans were tested in Bay, Huron, Sanilac, and Tuscola counties. Large-seeded beans were tested in Montcalm County and at the Saginaw Valley Research and Extension Center (SVREC) in Tuscola County. This report summarizes the results of the trials.

Please contact Scott Bales (phone 989-262-8550, ext. 2; email balessco@msu.edu) with questions about the 2022 performance trials and suggestions for the 2023 trials.