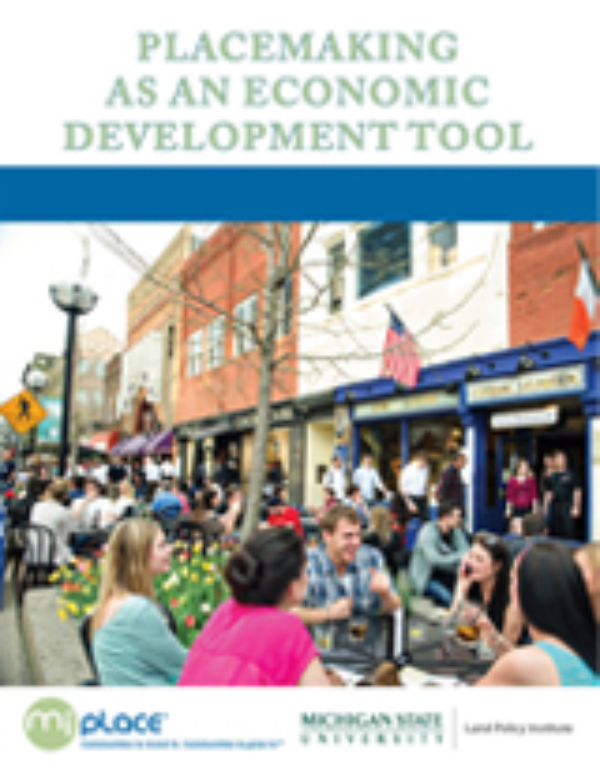 Placemaking as an Economic Development Tool: A Placemaking Guidebook
DOWNLOAD
May 31, 2016 - Author: Mark Wyckoff, Brad Neumann, Glenn Pape and Kurt Schindler
The Land Policy Institute, in collaboration with the MIplaceTM Partnership Initiative, released the most comprehensive guidebook on placemaking in 2016, drawing from the best works available. The Placemaking Guidebook seeks to assist neighborhoods and communities with quickly reshaping their thinking and acting on how effective placemaking can greatly enhance community and economic development.
This copyrighted publication includes the research that supports placemaking, identifies the elements (good form, public engagement, planning processes of placemaking and the regulatory tools) to achieve it, and then takes a deep dive into each of the four types of placemaking to use to create new quality places in your community.
Note: This PDF is 51MB in size. Therefore, it may take a few minutes for this file to download depending on the speed of your computer.
Questions
For questions, please send an email to the National Charrette Institute at MSU or call (517) 884-0795.
Sneak Peak at the Placemaking Guidebook
Table of Contents
Download the Table of Contents
Placemaking Guidebook Webinar: Inside the Guidebook
Case Example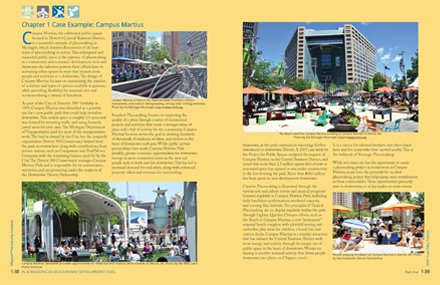 Information Sidebar Example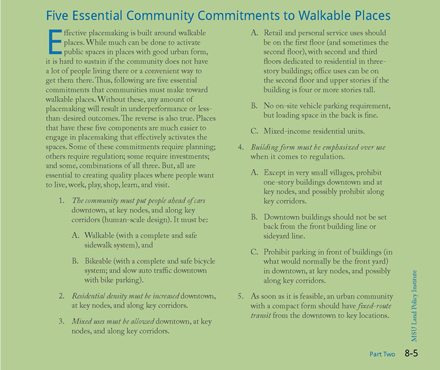 Organizational Sidebar Example