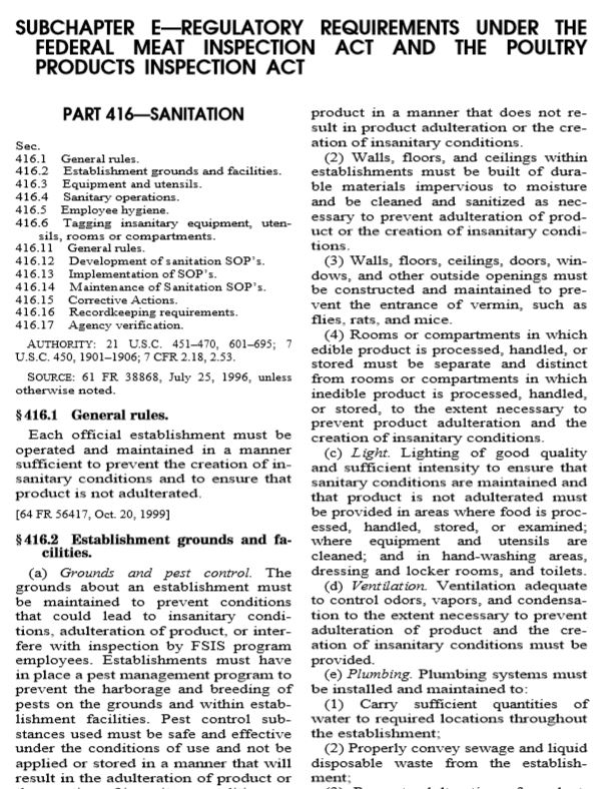 416.1 General rules
DOWNLOAD
March 19, 2020
PART 416—SANITATION
416.1 General rules.
416.2 Establishment grounds and facilities.
416.3 Equipment and utensils.
416.4 Sanitary operations.
416.5 Employee hygiene.
416.6 Tagging insanitary equipment, utensils, rooms or compartments.
416.11 General rules.
416.12 Development of sanitation SOP's.
416.13 Implementation of SOP's.
416.14 Maintenance of Sanitation SOP's.
416.15 Corrective Actions.
416.16 Recordkeeping requirements.
416.17 Agency verification.
416.1 General rules
Each official establishment must be operated and maintained in a manner sufficient to prevent the creation of insanitary conditions and to ensure that product is not adulterated.