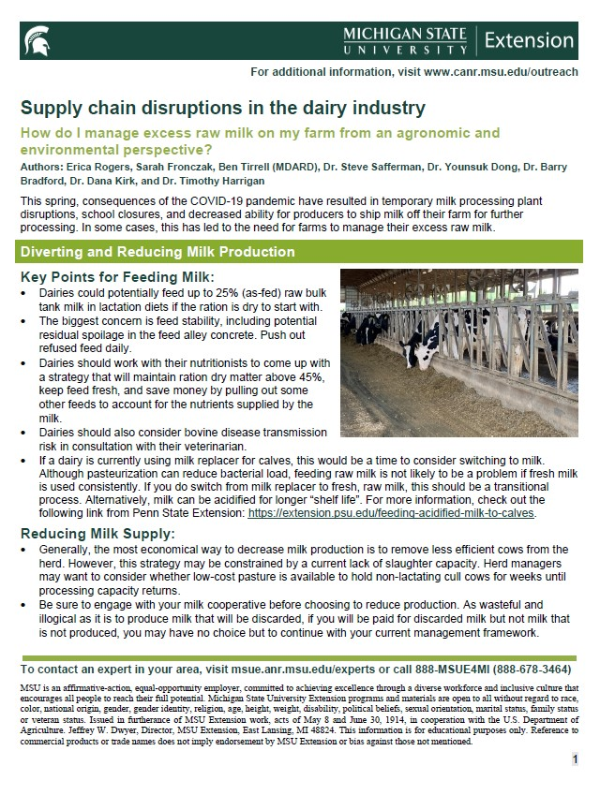 Supply chain disruptions in the dairy industry
DOWNLOAD
April 27, 2020 - Author: Erica Rogers, Sarah Fronczak, Steve Safferman, Younsuk Dong, Barry Bradford, Dana Kirk, Timothy Harrigan, Michigan State University, and Ben Tirrell, MDARD
In spring 2020, consequences of the COVID-19 pandemic resulted in temporary milk processing plant
disruptions, school closures, and decreased ability for producers to ship milk off their farm for further
processing. In some cases, this has led to the need for farms to manage their excess raw milk. This document discusses ways dairy producers can manage excess raw milk from agronomic and environmental standpoints.