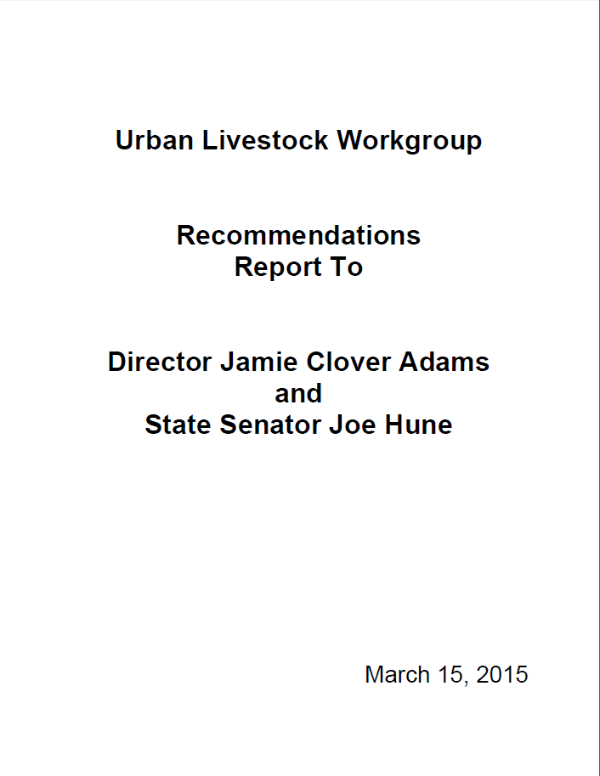 Urban Livestock Workgroup - Report To Director Jamie Clover Adams and State Senator Joe Hune
DOWNLOAD FILE
June 1, 2016
the Urban Livestock Workgroup - Recommendations Report To Director Jamie Clover Adams and State Senator Joe Hune. This report includes recommendations for handling agricultural activities in urban and urban-like locations (e.g., content of local zoning regulation, if any). The report reflects both majority and minority positions of the workgroup on the topic.
Urban Agriculutre in Michigan: Things to consider about soil and water
Michigan reportable diseases list website
Animal identification in Michigan website
American Veterinary Medical Association (AVMA) Guidelines for the Euthanasia of Animals.