Planning, Design and Construction Doctorate Program
The Doctor of Philosophy in Planning, Design and Construction program prepares students for advanced research careers and teaching in universities. We train prospective or practicing professionals to address the complex interdisciplinary nature of the built environment.
Concentration Options
This program offers three concentration options:
Environmental Design, which is shared by the Interior Design and the Landscape Architecture programs.
Construction Management.
Urban and Regional Planning.
Degree Requirements
The PhD Curriculum culminates in a dissertation that represents state-of-the-art analysis combined with practical applications. This is a 45-credit program that can start in fall or spring semesters.
Degree Requirements and PhD Student Handbook
Download the degree requirements and the PhD Graduate Student Handbook.
How to Apply
This document outlines the details for admission to our PhD programs.
Contact the PhD Program Director, for academic, research and program-related inquiries.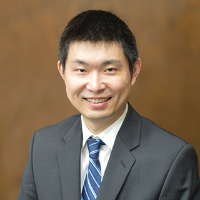 Director, Planning, Design and Construction Doctorate Program
dz@msu.edu
Graduate Program Assistant
For application, admission and administrative inquiries.
Advisory Faculty for PhD Concentrations