Planning, Design and Construction Doctorate Program
The Doctor of Philosophy in Planning, Design and Construction program prepares students for advanced research careers and teaching in universities. We train prospective or practicing professionals to address the complex interdisciplinary nature of the built environment.
Concentration Options
This program offers three concentration options:
Environmental Design, which is shared by the Interior Design and the Landscape Architecture programs.
Construction Management.
Urban and Regional Planning.
Degree Requirements
Students will develop a highly individualized program of study with the guidance of their faculty advisors. A student must complete a minimum of 45 course credits for the degree.
Download the degree requirements and the PhD Student Handbook (2013, 2014, 2015, 2016, 2017, 2018, 2019) for more information.
How to Start the Application Process
Contact Mark Wilson, doctorate program director, for academic, research and program-related inquiries.
Learn more about the admissions process, review the Admissions to PhD in Planning, Design and Construction document.
Graduate Secretary
For application, admission and administrative inquiries.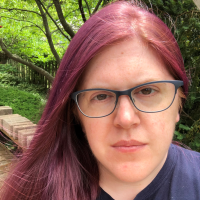 Advisory Faculty for PhD Concentrations