4-H Staff Information
Useful information for MSU Extension 4-H staff about promoting and applying for 4-H Great Lakes Natural Resources Camp.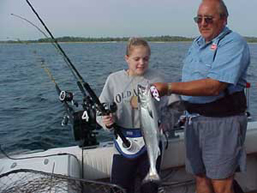 Recruitment and Promotional Materials
Camp Brochure (8.5"x14" size)
Forms and Payment Information
To apply for camp visit the "Cost and How to Apply" page and follow the link for the online application.
Post Acceptance Forms
Upon acceptance, the camper will be emailed a link to complete the acceptance process, as well as information on how to provide payment.