4-H Staff Information
Useful information for MSU Extension 4-H staff about promoting and registering for 4-H Great Lakes Natural Resources Camp.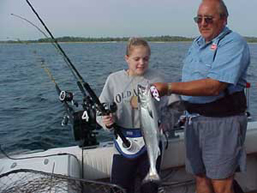 2023 Recruitment and Promotional Materials
Camp Pre-Event Press Release- coming soon!
Camp Social Media Graphic- coming soon!
Forms and Payment Information
To register for camp visit the "Cost and How to Apply" page and follow the link for the online application.
Post Acceptance Forms
Upon registering, the camper will be emailed a welcome letter with information on camp within a few weeks. I will work with the camper and their county office to ensure they are registered in 4-H Online.