Students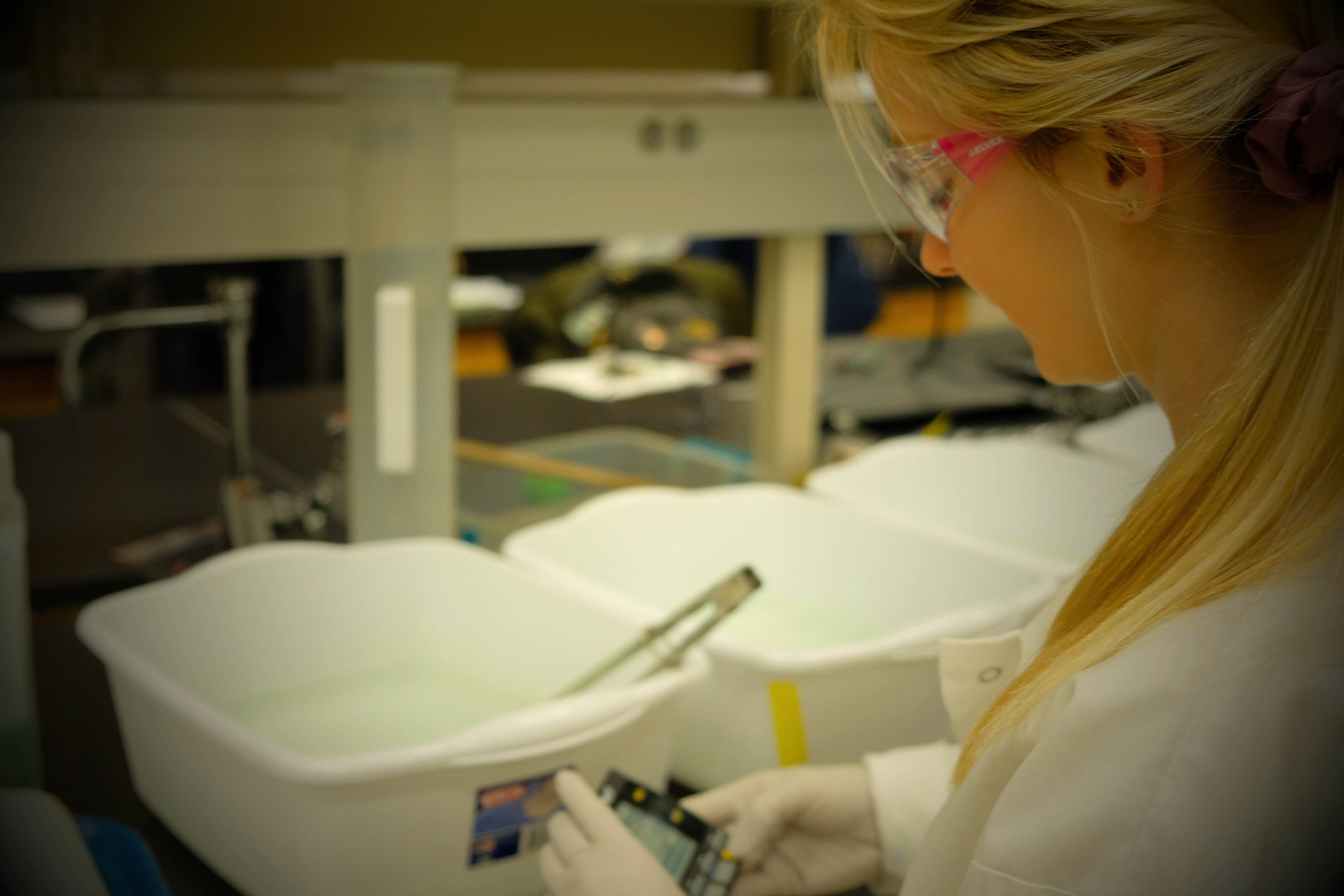 The Department of Biosystems and Agricultural Engineering (BAE) offers academic programs to undergraduate, graduate and certificate program students.
BAE faculty and instructors are part of the the College of Engineering and the College of Agriculture and Natural Resources.
Various Biosystems Engineering scholarships are available for students.
---
Certificate Program (2 years)
The Electrical Technology certificate program is a two-year apprenticeship training program with an emphasis on residential, agricultural, commercial, and industrial wiring. It is offered on campus through the MSU Institute of Agricultural Technology (IAT) with BAE faculty and instructors.
This program provides advanced technical training that allows graduates to manage new technologies and electrical codes and make safe and efficient electrical installations in an ever changing field.
This program is recognized by the U.S. Department of Labor, Bureau of Apprenticeship and Training and the State of Michigan Bureau of Construction Codes.
IAT Electrical Technology Certificate Requirements
---
Undergraduate Program
The Biosystems Engineering (B.S.) undergraduate program combines biology with engineering to ensure there is safe and plentiful food, clean water, renewable energy and a healthy environment. This program is accredited by the Engineering Accreditation Commission of ABET.
The MSU Biosystems Engineering undergrad program was ranked #6 in the nation by U.S. News and World Report.
Students will learn how to design resourceful solutions to technical problems involving biological components including bioenergy, ecosystems protection, food safety and biosecurity and human health.
They may also learn about systems to transform biological waste into energy solutions and processes to detect or eliminate human pathogens from food products.
Concentrations include:
Bioenergy and Bioproduct Engineering.
Biomedical Engineering.
Ecosystems Engineering.
Food Engineering.
Biosystems Engineering B.S. Degree Requirements
---
Graduate Programs
Biosystems Engineering graduate programs span different disciplines and areas of interest. Biosystems Engineering graduate students and faculty are engaged in exciting research in:
Food: Food safety and quality.
Environment: Sustainable ecosystems and resource conservation.
Energy: Bioenergy and bioproduct solutions.
Health: Diagnostics, systems models, and risk-assessment tools to enhance public health.
Many BE graduate students are given financial support in the form of graduate assistantships that are funded from research grants obtained by the faculty. Graduate assistantships are awarded on a competitive basis.
Two graduate degree programs in Biosystems Engineering are offered.
Master of Science (M.S.)
Thesis option, plan A; and non-thesis option, plan B. The M.S. with thesis option (Plan A) is suited for students planning to work in research and development, or for those who hope to continue toward a Ph.D. degree. Plan B, the non-thesis option, is intended for students who want to broaden their knowledge of the field through course work alone. Most M.S. students follow the Plan A track.
Biosystems Engineering M.S. Degree Requirements
Doctor of Philosophy (Ph.D.)
The Ph.D. program is designed for students who want a career in teaching and/or research in universities, the private sector or government organizations.