Links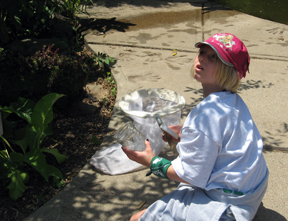 MSU has many great places to visit for educational purposes -- or just to have fun! Below are links and contact information to some child-friendly resources here on campus.
MSU Museum (517-355-2370): The wonders of the natural world and world of cultures are yours to discover. Three floors of exciting permanent collections and changing special exhibits featuring anthropological, biological, geological and historical displays. Check out their web site for more information.
4-H Children's Garden (517-353-0349): Designed especially for children and completely accessible. Open April 1 - November 1. Indoor Children's Garden will fly butterflies in March and April. Call for exact dates and check out their web site for more information.
MSU Planetarium (517-355-4672): The Abrams Planetarium strives to increase appreciation and awareness of the night sky and support scientific literacy for everyone.
MSU Broad Art Museum (517-884-4800): The Eli and Edythe Broad Art Museum at Michigan State University is a dynamic contemporary art museum that serves as both a teaching institution and a cultural hub for East Lansing and the region.
MSU Tour Consortium (517-884-0640): Take advantage of our tour packages, specifically designed with your student in mind, to paint a picture of all that life on a Big Ten campus offers. You'll deliver an enriching day with a small price tag and see why hundreds of teachers return to our campus with students, year after year.
MSU Dairy Store (517-355-8466): Delicious ice cream and more. Please call or visit their web site for current open hours and events.
Insect Resources:
General Insect Knowledge & Identification:
Specific Taxa: