Mexico On-Demand Mini Course
Credits: 0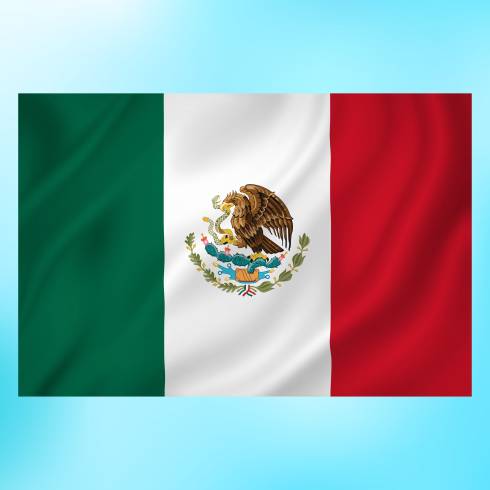 Overview
This course covers information about food laws and regulations in Mexico. The content is most applicable to food industry professionals interested in exporting products to Mexico. It includes important recent changes to food labeling laws, including an English translation of the law.
Topics Covered
Country overview (geography, politics, food industry)
Regulatory framework
Relevant norms (standards)
Food Labeling
Public health issues and implications for the food industry
Food additives
Novel foods
Genetically modified organisms
Import/export
English translation of the new requirements under NOM-051-2021
Format/What to Expect
This is a self-paced course. Participants can access the material at any time of day. Participants gain access to curated material and commentary from a highly experienced expert in food laws and regulations in Mexico. The material includes a narrated powerpoint lecture, a reading, and an optional quiz to check for understanding at the end. There is no classroom discussion or feedback from a professor. Participants have access to the course for three months.
These materials are current as of September 1, 2021. This information is for educational purposes only. Before applying this material to current-day situations, always check primary sources and/or seek experienced counsel.
Meet the Author: Dr. Rebeca López-García
Dr. Rebeca López-García has been an independent consultant in the areas of food safety, toxicology, regulations, and crisis management for almost 20 years. She has worked with organizations such as the United States Agency for International Development (USAID), the United Nations Food and Agriculture Organization (FAO); universities such as the University of Arizona, Michigan State University, New Mexico State University, and Universidad La Salle; and companies around the world. Dr. López-García belongs to the scientific advisory board of food and beverage companies. She has been instrumental in the regulatory approval of several food additives and novel ingredients in Latin American countries. In 1998, she received a Ph.D. in Food Science and Toxicology from Louisiana State University. Rebeca has been a guest lecturer on Latin American food regulations for Michigan State University since 2002.
Cost
$50.00 USD
Registration Instructions
STEP #1: Payment is easy with a credit card below. Upon registration, you will receive an email with instructions on next steps.
Pay for your On-Demand Mini Course
STEP #2: Follow the instructions in your "next steps" email to create your MSU Guest Account. You will need to use a non-MSU email address.
For detailed instructions visit the following web page: Instructions: Creating Your Guest Account.
STEP #3: Email iflr@msu.edu listing the email you used to create your guest account.
STEP #4: Log in to your course.
Technical Assistance
If you have any technical problems registering, please contact the Michigan State University IT Service Desk from 7am-12am Monday through Friday and 10am-12am on Saturday/Sunday (Eastern Time), any day that the University is open.
Phone: (517) 432-6200
Phone (toll free): 1 (844) 678-6200
Check out our FAQ for answers to commonly asked questions
Email Web Form (you must be logged in to D2L to use this form)
Frequently Asked Registration Questions
What is my username/Guest ID?
Your username/Guest ID is the email address you used to create your account during registration (you use the same email address/password for registering and for taking the course).
What URL do I go to for logging into the course?
Go to: https://d2l.msu.edu/. You will see the Michigan State University at the top of the page. Login with the email address and password you set during the registration process.
I received a "not authenticated" response when trying to login – what do I do?
A "not authenticated" message is typically an issue with a password not being entered correctly.
I forgot my password – where can I reset it?
If you need to reset your password at any time go to https://auth.msu.edu/ and select the option for "Need help Signing in."
More Information
Have a question about the course? For more information, contact iflr@msu.edu.
---
Instructors