CANR Faculty & Staff Awards Reception
May 11, 2023 2:30PM - 5:00PM
MSU Horticultural North Garden, 1066 Bogue Street, East Lansing, MI 48824
---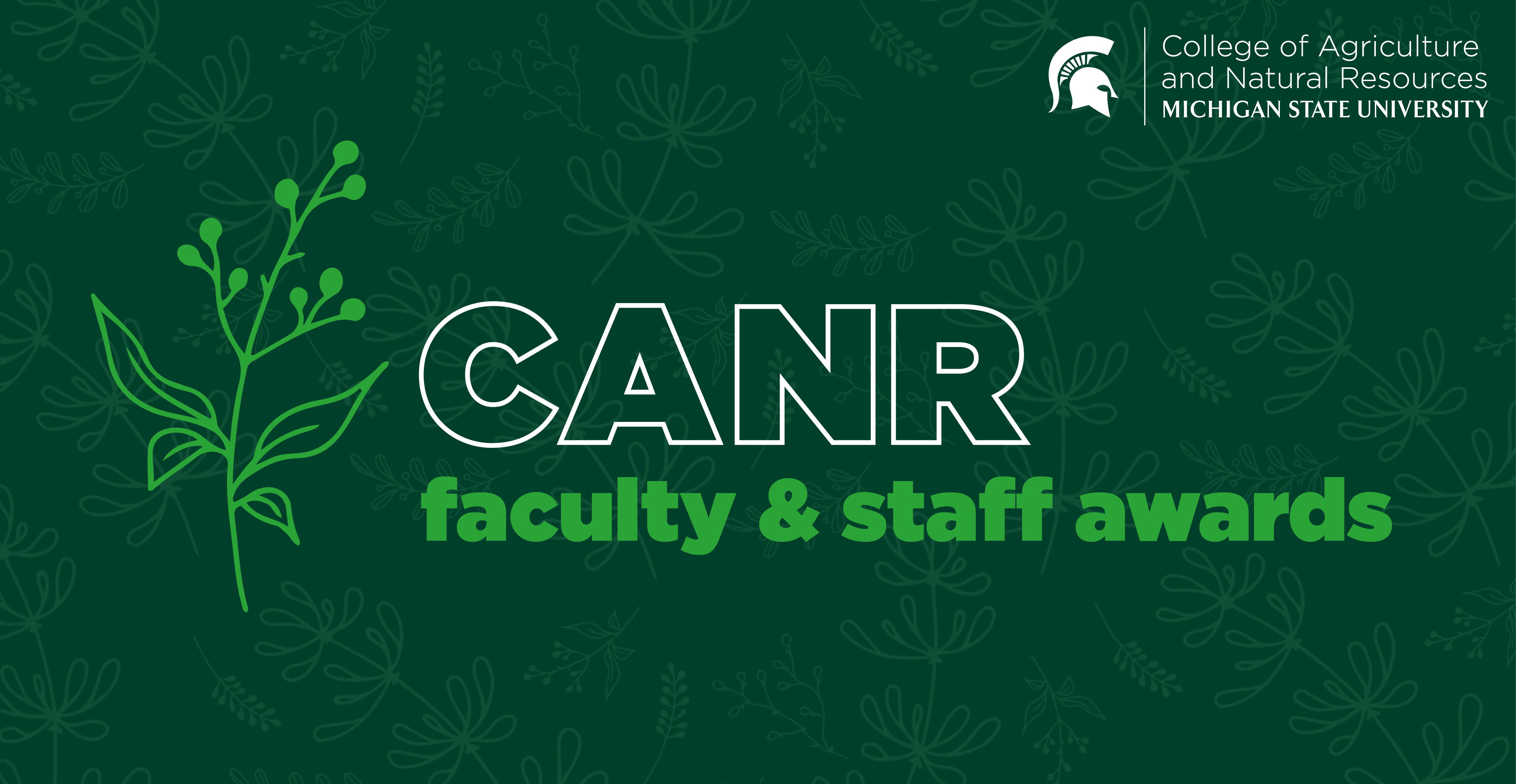 Each year the college recognizes faculty and staff who have made outstanding contributions to the College of Agriculture and Natural Resources. Attendees will also have the opportunity to do self-guided tours of the MSU Horticultural Gardens.
2:30 p.m. Reception
3 p.m. Program
4 p.m. Reception and self-guided tours of the gardens
The awards program includes formal recognition of the following awards:
CANR Teaching Awards
Camden Endowed Teacher/Scholar Award
CANR Excellence in Teaching – Established Teacher Award
CANR Excellence in Teaching – New Teacher Award
CANR Excellence in Graduate Student Teaching Award
H. Paul Roberts Award for Distinguished Service in Study Abroad Programs
CANR Outstanding Academic Advisor
CANR Global Scholars
CANR You Belong Here Champion Award
CANR Staff Advisory Committee Staff Awards
CANR Early Achievement Award
Spirit of CANR Award
CANR Excellence in Research Performance and Support
CANR Dean's Award of Distinction
We will also celebrate new hires, promotion and tenure, years of service milestones and other key CANR awards in general recognition.
Get Directions
---