Festival of the Pines Archery Tournament
September 16, 2023
Maple Grove Park, 5547 W Davis Rd, Lake City, Michigan 49651
---
Contact: Contact Dale Mosher at 231-839-5574 or mosherkim@yahoo.com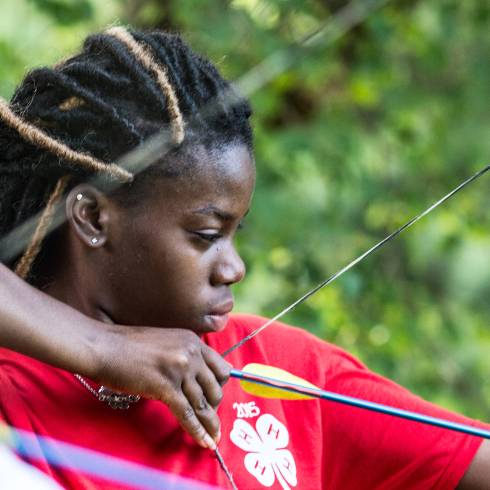 Archers to the line! 4-H members are invited to meet fellow competitors and test their skill at the Festival of the Pines Archery Tournament. This annual target and 3D event is hosted by 4-H archery volunteer Dale Mosher.
Event highlights:
Registration, rules, and flyer available here.
Event features target and 3D competition.
Cost: $15/participant on the day of the shoot, which includes both target and 3D.
Questions? Contact Dale Mosher at 231-839-5574 or mosherkim@yahoo.com .
Get Directions
---