About the Michigan State University Model of Health Extension
Current health care policy emphasizes the need for communities and institutions to work together to address the nation's complex health problems. Health extension is a national movement to find strategies that link patients of clinical and primary care practices with community resources, such as education, to improve their health outcomes. Cooperative Extension offers health care professionals a way to connect patients to community health resources.
Michigan State University (MSU) Extension is part of a national network of land-grant institutions that implement a variety of evidence-based health programs for state residents. A common challenge for Cooperative Extension is community awareness that these health programs are available. Increasing awareness and familiarity of Extension programs among stakeholders is a continuous effort. Since 2014, MSU Extension has been implementing a model of health extension.
The MSU Model of Health Extension includes strategies to forge primary care clinical connections. In 2017, four strategies of the MSU Model of Health Extension were published in Academic Medicine, the official journal of the Association of American Medical Colleges. The four strategies work in concert and include building partnerships, preparing Extension educators for participating in research, exploring innovative funding, and increasing referrals from health providers and enrollment into Extension's educational programs.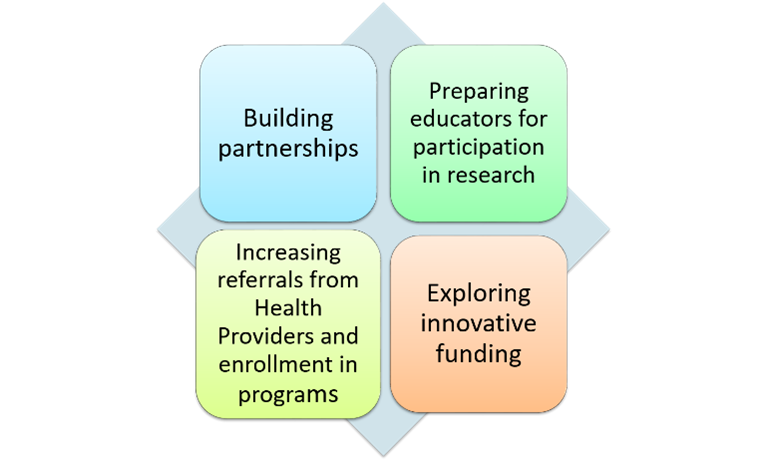 The MSU Model of Health Extension is a blueprint that can be adopted by Cooperative Extension throughout the United States to establish a nationwide health extension framework.
Events
There are no entries at this time.