Home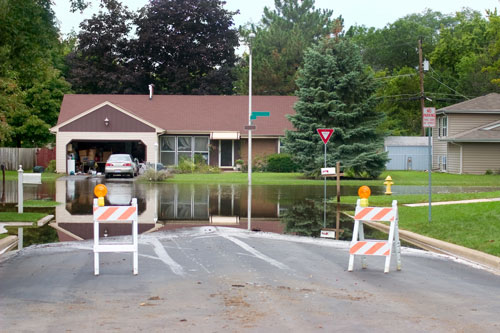 Power outages and flooding in your home can create a range of concerns, from the immediate safety of your family to contamination of your food products and long-term impacts on your landscape. The following information can help residents deal with the impacts of short- and long-term power outages and flooding on their homes and property.
To speak with an MSU Extension food safety expert, call the food safety consumer hotline at 1-877-643-9882.
Food Safety
Flooding
Food Safety
Published on March 20, 2017
You have survived a weather emergency, but did your food?

Published on March 20, 2017
Ways to prepare for an emergency and keep your food from spoiling.
Flooding in and near the home
Published on May 20, 2020
Recent flooding has submerged communities and neighborhoods, and left many Michigan residents with unanswered questions.