How it Works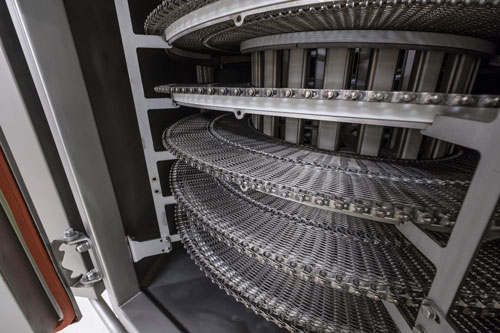 The FPIC is a multi-functional leasable processing plant. Having the flexibility of leasing your own plant allows multiple opportunities in exploring options or trying various pieces of processing and packaging equipment to create new or existing products for the marketplace. Once you have your product processing and packaging solutions identified, the FPIC allows you to snap together and create operational production lines to begin full production runs. This modular approach provides the best and most efficient solution to product demands and client needs. Additionally, these lines are located in dedicated 'Production Zones' surrounding the facility floor for regulatory compliance and utility continuity. This maximizes the efficiency of the space and allows the line to connect easily to the main fixed components such as the retort, spiral oven, spiral freezer, and bottling line.
FPIC at Your Service
Full project management and consultation process prior to using the FPIC.
Turnkey operations
Leasable facility – Typically 3 to 21 days
One client/use at FPIC (24-hour access and production use).
Price – Project specific depending on product processing requirements.
All utilities, cleaning supplies and protective clothing included.
Ability to bring in own equipment or lease for a project.
Dedicated storage and cooler/freezer.
Dry Storage and full service dock for shipping and receiving.
On-site processing/packaging expertise
Regulatory compliance assistance. HACCP plans and Process Authority Protocols
Packaging and supplies assistance from dedicated partners/vendors.
Industry connections/technical expertise
Ample parking close to freeway.