Activities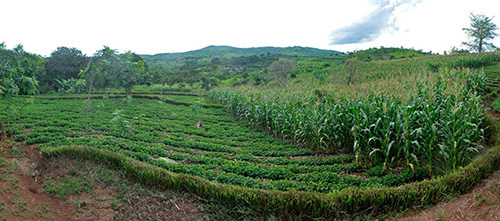 The Food Security Policy Innovation Lab (FSP) strengthens the collaborative research and information base (at farm, firm and market levels) for:
policy analysis and formulation;
policy capacity-building;
global collaborative research on best practice in policy capacity-building and coordination in developing and emerging market countries;
engagement on key food security and nutrition policy issues at the global level;and
informing strategic and policy deliberations of the donor community.
FSP activities focus on synthesizing the policy options and outcomes required to elucidate and deepen some of the policy debates at country, regional, and international levels. It undertakes the capacity-building aspects of the policy systems across the food security policy spectrum. FSP is a key player in a wide range of policy discussions and processes.
The scope of FSP's activities include research, analysis, outreach and advocacy, and articulation of policy options and their expected outcomes.
FSP's core funded activities are organized around five clusters (components) that interact and inform each other and are articulated with four major cross-cutting themes. In specific countries, FSP activities are supported by USAID country offices through Associate Awards or mission buy-ins. Currently, through such support, FSP works in Myanmar in Asia, and in eight African countries or regions: Africa Great Lakes Coffee Region (Burundi and Rwanda), Malawi, Mali, Nigeria, Senegal, Tanzania, West Africa Region, and Zambia (map of the areas of activity).