Nigeria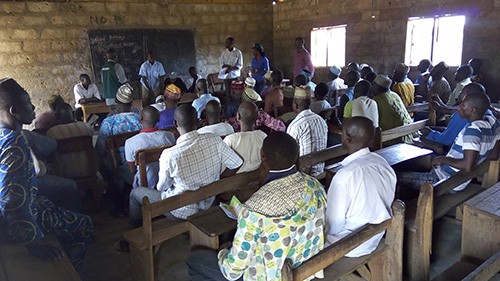 FSP Nigeria Agricultural Policy project has three core objectives:
1. To strengthen the national capacity for greater evidence based policy processes in agriculture by increasing the capacity of Nigerian analysts to undertake and make widely available relevant evidence‐based policy analysis.
2. To promote and foster informed policy dialogue among all stakeholders in the agricultural sector through an inclusive, transparent, and sustainable process at the country level, building blocks for a well‐integrated and developed national policy system.
3. To help federal and state governments improve their capacities to plan and implement effective policy analyses and programs, and demand and absorb policy research in their policy process.
Local Partner: IFPRI Nigeria
Status: Core-funded Activities and Associate Award
Funding dates: 07/01/2015 - 06/30/2020
Name of the project: Nigeria Agricultural Policy Project
Project in-country website: https://www.nigeriaagriculturalpolicy.net/
Components: C1-C2
Project Leaders:
Saweda Liverpool-Tasie, Principal Investigator, Associate Professor at MSU
George Mavrotas, Chief of Party, IFPRI In-Country Director
Photo: Staff addressing farmers, Nigeria