Saweda Liverpool-Tasie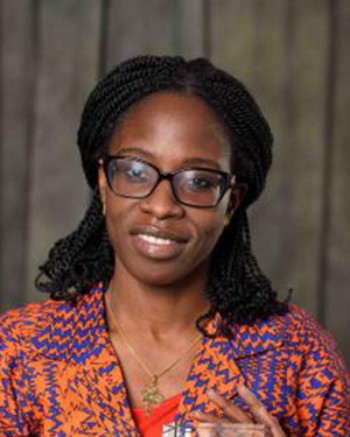 lliverp@msu.edu
Telephone: 517-432-5418

Department of Agricultural, Food, and Resource Economics
Faculty Member
446 W. Circle Dr., Rm 211B
Justin S Morrill Hall of Agriculture
East Lansing, MI 48824-1039
Degree:
Ph.D., University of Illinois
M.S., & M.A., University of Iowa
B.Sc. Hons., University of Jos, Nigeria
---
Publications on Google Scholar
Saweda Liverpool-Tasie joined the department at MSU as an associate professor in January 2012. She is appointed in the tenure system. Her current research focuses on differential effects of policies and poverty reduction strategies on farmer behavior and welfare. This includes accounting for the potentially different marginal benefits of reducing agricultural production constraints; largely credit and information.
Her current work looks at the differential effect of social networks on technology adoption and bargaining power, given household poverty status. Saweda's current research also looks at strategies to improve efficient fertilizer access and use in developing countries. Her research has looked at using asset poverty measures to better understand the dynamics of rural poverty and its effect on the behavior of farmers.
Before coming to MSU, she was a Post Doctoral fellow at The International Food Policy Research Institute. She received her PhD in Agriculture and Consumer Economics from the University of Illinois, Urbana-Champaign. She holds an MSc in Urban and Regional Planning and an MA in Third World Development, both from The University of Iowa. Her research work on poverty and international development has taken her to several states in the USA, Ethiopia, Nigeria, Sierra Leone and The Gambia. Saweda was a Norman Borlaug Fellow in 2007, during which she spent over 10 months in Ethiopia doing research. She is currently working on Feed The Future Innovation Lab For Food Security Policy: Nigeria and Guiding Investments in Sustainable Agricultural Intensification in Africa - GISAIA.
Research and Outreach Interests
Poverty reduction strategies
Social networks
Agricultural input markets
Food security and agricultural productivity
Student Mentoring
Teaching Experience
AFRE 861: Agriculture in Economic Development. Co-Teach with Nicole Mason, Fall Semesters

EPP 260: World Food, Population, and Poverty. Fall Semesters
Tags: c4b, co-principal investigators, fsg apra people, fsp nigeria people, msu