Events and Trainings
Events
There are no entries at this time.
Past Events
Christman Constructors, Inc. and Nordic Structures come together to share their experience from several collaborative mass timber projects, including the eight-story Apex Clean Energy Garrett Street project in Charlottesville, Virginia and the state-of-the-art Michigan State University STEM Teaching and Learning Facility. They will share key lessons learned about site logistics, materials sourcing and supply chain, integrating mass timber with other building systems, and protecting timber at the construction site.
Panelists:
Andy Riess, Christman Constructors
Eric Forget, Nordic Structures
Moderator:
Brian Craig, Michigan Forest Biomaterials Institute (MIFBI)
---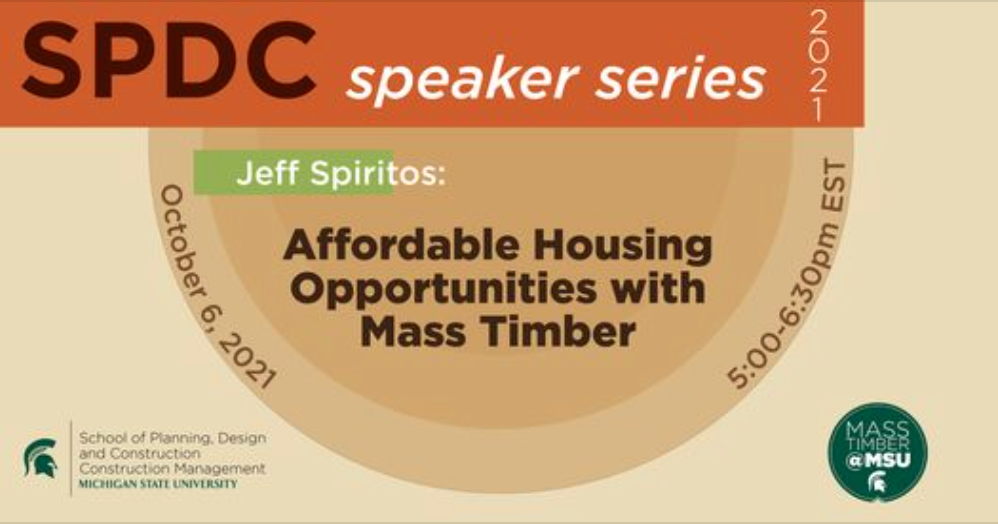 Featuring mass timber leader Jeff Spiritos, Spiritos Properties, LLC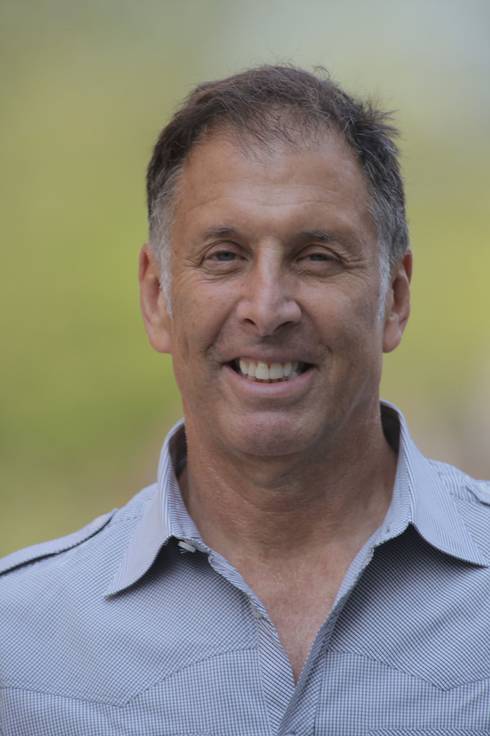 Join the Michigan State University School of Planning, Design, and Construction's Construction Management Program for this engaging conversation about how mass timber buildings are revolutionizing the real estate industry – providing environmentally progressive, prefabricated, fast, energy efficient, safe, less expensive and healthier ways to build, live and work.
Jeff Spiritos is the principal of Spiritos Properties, LLC, a commercial and residential developer that develops projects in New York and the Northeast. Spiritos worked for 25 years with Hines before starting his firm in 2004 and for the past five years has turned to build only with mass timber structural systems.
Spiritos has a BSCE from Duke University and an MBA from the University of Michigan.
---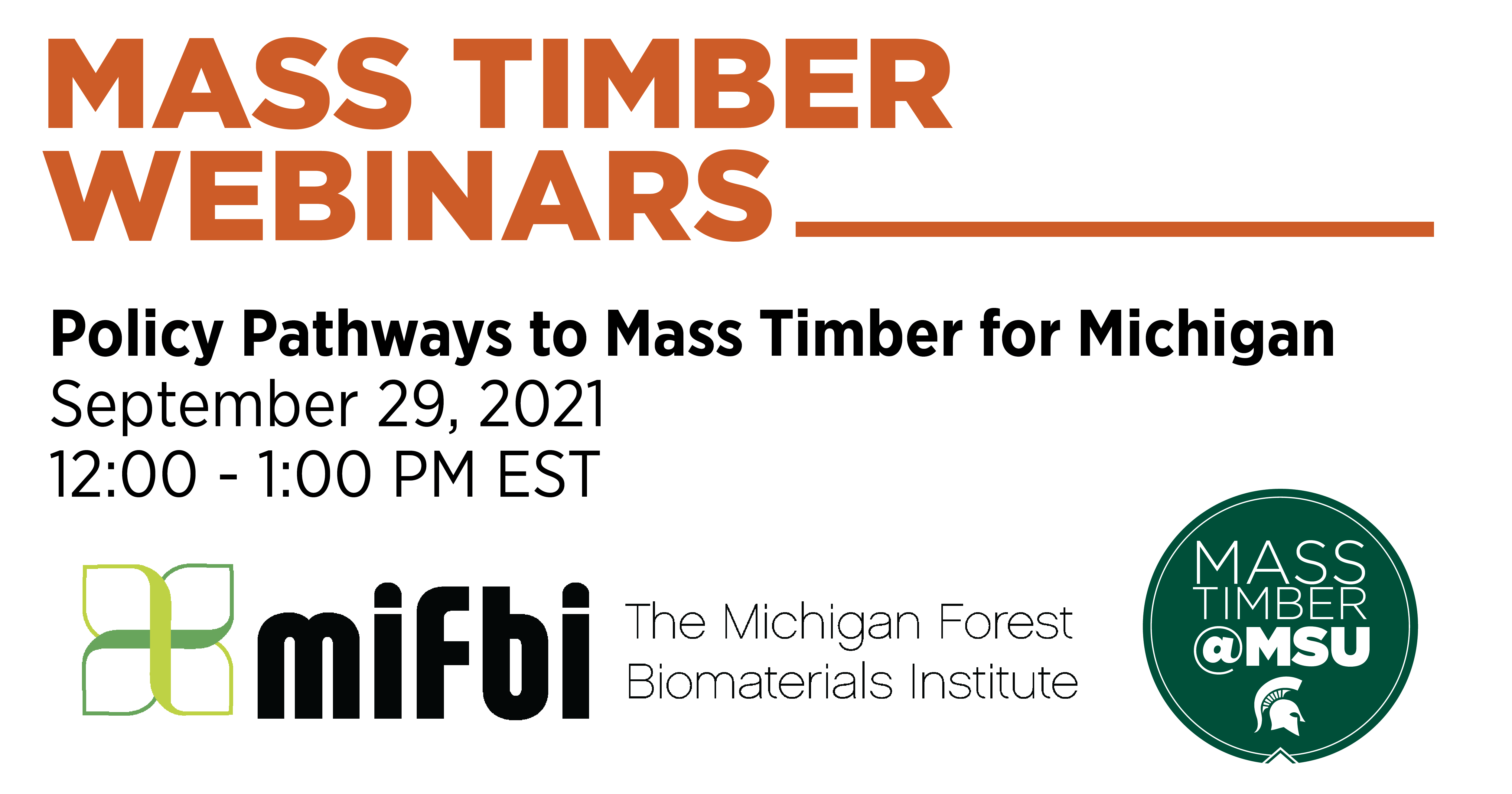 State policy interventions, along with key Federal actions over the past decade have paved the way for mass timber construction and manufacture in the Pacific Northwest. As mass timber interest grows in Michigan and the surrounding region, this webinar will provide key learnings from Oregon and Washington about the impacts of policy decisions on mass timber value chains in those states. We recommend policy makers, industry stakeholders, and mass timber proponents of all types listen to this conversation.
Guests
Iain Macdonald: Oregon State University (OSU); Director, Tall Wood Design Institute, a partnership between OSU and University of Oregon
Skip Swenson: Vice President, Policy and Planning, Forterra
Moderator
Sandra Lupien: Director, MassTimber@MSU, lupiensa@msu.edu