Retail Sales
Products Available
Product availability will vary with the time of year and the needs of the university. Please contact the Meat Lab staff or visit the Meat Lab in Anthony Hall for the current list of products and prices.
Meat Lab Sales, call or email: 517-353-9773 or msumeats@msu.edu
Effective immediately, south campus animal farms are closed to tours and unauthorized visitors to protect the health of dedicated individuals who care for the animals. The Meat Lab is suspending meat sales to the public until further notice.
To see images of many of our products, visit our Facebook Page: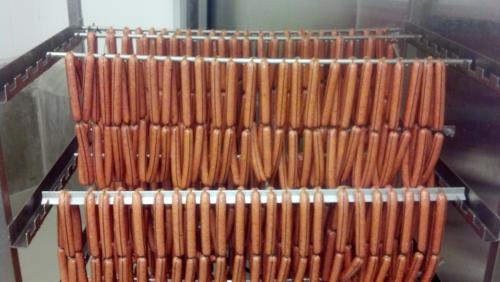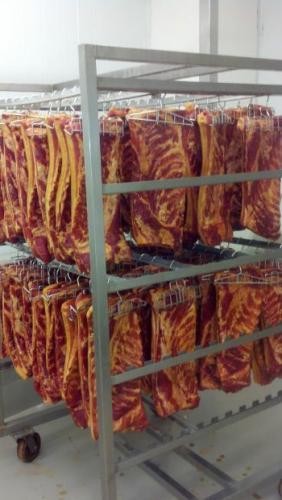 Beef
Beef is sold by the side. Each side weighs approximately 350 pounds before processing. Orders are processed to the customer's desire. Please contact Meat Lab management for beef side orders.
Food Safety
At MSU, all animals are slaughtered under USDA inspection allowing the lab to sell product under the USDA Retail Exempt classification. USDA inspection requires HACCP plans to be in place and followed for slaughter.
Meat is kept in refrigerated environments and time is monitored when meat products must be taken into classrooms for instruction. All students coming in the proximity of the products or handling the meat are required to wear hair nets and gloves. In classes with more hands-on instruction, aprons are worn as well. Any meat used for classroom instruction is inspected by Meat Lab personnel prior to being further processed, packaged and sold. Food safety is always a top priority. Any meat suspected of being exposed to temperature abuse or improper handling is not sold.
Often, the meat laboratory slaughters animals to collect samples and data. The meat lab also provides raw materials for meat-related studies. If there is ever a situation where the animal or meat has been exposed to anything that makes them unsafe for consumption, product is incinerated or otherwise prevented from enter the food system. Precise records are kept on all animals entering the facility.
The Michigan State University Meat Laboratory is committed to serving the needs of the university while maintaining the highest food safety standards to ensure a safe product is available to the consumer.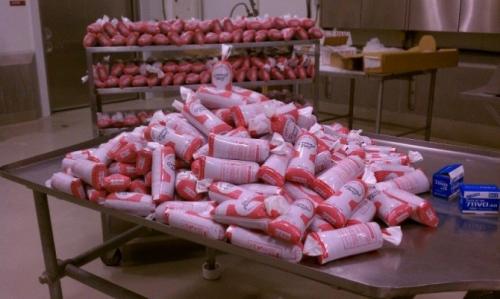 Livestock
All meat sold through the MSU Meat Lab originated at the university farms south of campus. Beef comes from both the Beef Feedlot Teaching and Research Center and the Dairy Teaching and Research Farm. Lamb comes from the Sheep Teaching and Research Farm and Pork is from swine raised at the Swine Teaching and Research Farm. When you purchase meat, you are truly buying "Spartan" meat. Read more about the University farms at each of their sites.
Beef: http://www.spartanbeef.com/
Sheep: http://www.canr.msu.edu/ans/farms-facilities/sheep_teaching_research_center
Swine: http://www.canr.msu.edu/ans/farms-facilities/swine_teaching_research_center
For more information on Meat Lab products and to place an order, please contact:
Jennifer Dominguez
Meat Lab Manager
1358 Anthony Hall
East Lansing, MI 48824-1224
Phone: (517) 353-9773
Email: doming21@msu.edu
msumeatlabsales@msu.edu