12 Essentials for success
A link between 4-H Youth Development and Career Services Network resources at Michigan State University.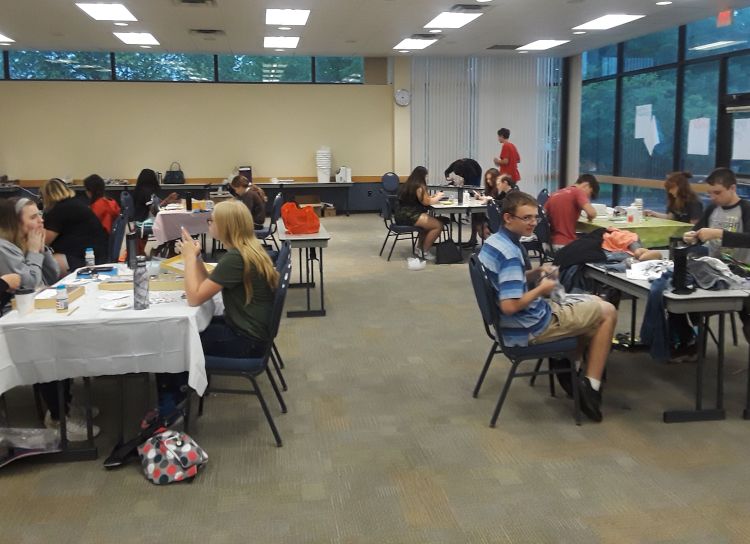 The Career Services Network at Michigan State University provides a variety of helpful resources to those aspiring to be successful in the work world. One such resource is the "12 Essentials for Success – Competencies Employers Seek in College Graduates." Employers suggest that as you develop your talent and skills, you should consider learning and being able to demonstrate your abilities related to:
Working in a diverse environment
Managing time and priorities
Acquiring Knowledge
Thinking critically
Communicating effectively
Solving problems
Contributing to a team
Navigating across boundaries
Performing with Integrity
Developing professional competencies
Balancing work and life
Embracing change
Doesn't that sound a little familiar for those of us that work with or are involved in 4-H Youth Development? With and through volunteers, Michigan 4-H provides fun, educational opportunities that become the foundation for a lifetime of success. Youth in 4-H participate in specific program areas through the learn-by-doing approach. In addition to gaining valuable content knowledge, this model teaches 4-H members critical life skills such as goal-setting, self-discipline, conflict resolution and teamwork that contribute to their future success in communities and at work.
Whether you are a 4-H member, volunteer or family member, think about how each 4-H experience can help a young person prepare for their future. How can each of those club meeting experiences, project meetings or 4-H events help youth develop and practice job and career interests? Teamwork, leadership, communication and problem solving probably happens with almost every 4-H experience.
For more information to help you sculpt a successful future, visit the Career Services Network and the Michigan State University Extension 4-H Careers and Entrepreneurship websites.
Michigan State University Extension and Michigan 4-H Youth Development helps to prepare young people for successful futures. As a result of career exploration and workforce preparation activities, thousands of Michigan youth are better equipped to make important decisions about their professional future, ready to contribute to the workforce and able to take fiscal responsibility in their personal lives. For more information or resources on career exploration, workforce preparation, financial education, or entrepreneurship, email us at 4-HCareerPrep@anr.msu.edu.