2018-2019 Year in Review
View a video or browse a PDF file: A sampling of highlights and activities from 2018/2019 in the Department of Animal Science.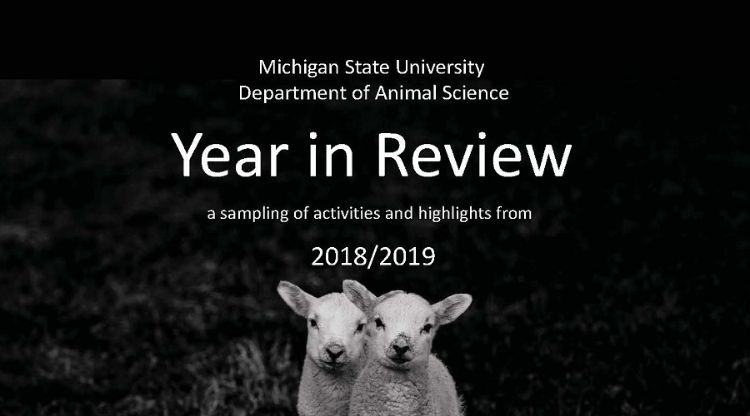 Some slides contain links to more information about the slide topic. Visit the PDF version below the video to access the links.
Video includes music.
PDF Version. Click on image below. To access more information about a slide topic, click on links on pages, or copy the link on a page and paste into your browser.