2018 Cover Crop Field Walk scheduled in southeast Michigan
Learn about cover crop species and how they work in different cropping systems at the Oct. 4 field walk in Monroe.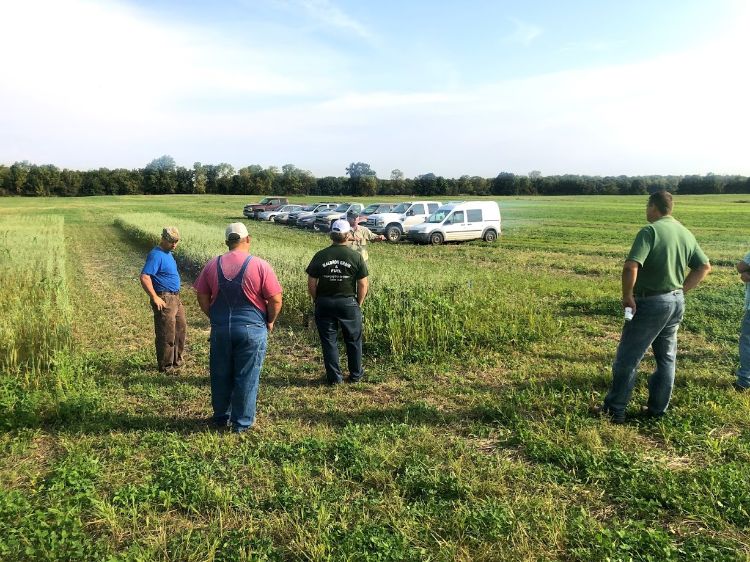 The Michigan State University Extension cover crops team will be coming to southeast Michigan for the first Cover Crop Field Walks event held in Monroe County on Oct. 4 from 5–7 p.m at Heck Farms LLC, 4345 W. Albain Rd, Monroe, MI 48161. Pizza and refreshments will be provided. This is a free event.
The cover crop team, including Dean Bass and Christina Curell, will discuss in an interactive and informal way about different cover crop species and how they work in different cropping systems. This will be an in-field group discussion and hands-on learning opportunity for producers and agricultural professionals located in Jackson, Hillsdale, Lenawee, Monroe, Washtenaw and Wayne counties to observe and discuss cover crop use, management, benefits and challenges.
MSU Extension's new Cover Crop Termination bulletin, published in April 2018 by MSU Extension specialists Erin Hill and Christy Sprague, and the Midwest Cover Crop Field Guide will be distributed for all the participants at no cost. CCA credits will also be offered.
Pre-registration is encouraged for the Oct. 4 event at Heck Farms. To register, contact Ricardo Costa, MSU Extension educator in southeast Michigan, at costasil@msu.edu or 573-639-897.
Visit MSU Extension's Cover Crops page for more information on upcoming cover crop field walks.