Tim Hood named 2020 Dairy Farmer of the Year
Tim Hood of Hood Farms Family Dairy in Van Buren County is the 2020 Dairy Farmer of the Year.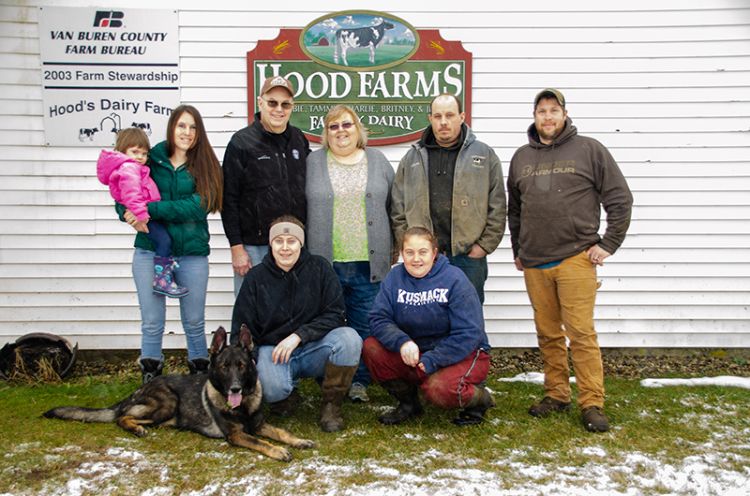 EAST LANSING, Michigan – Tim Hood, who along with his wife Debbie own and operate Hood Farms Family Dairy, will receive the 2020 MSU Dairy Farmer of the Year Award.
The award is given by the Department of Animal Science at Michigan State University (MSU) and will be presented at the Michigan Dairy Industry Recognition Night on Friday, Feb. 7, at the Great Lakes Regional Dairy Conference in Frankenmuth, Michigan.
Hood Farms Family Dairy, located in Van Buren County, was established in the 1890s and transitioned to a dairy farm in the 1940s. Today, the farm includes more than 1,000 acres of corn, soybeans, alfalfa and wheat crops primarily used as forage.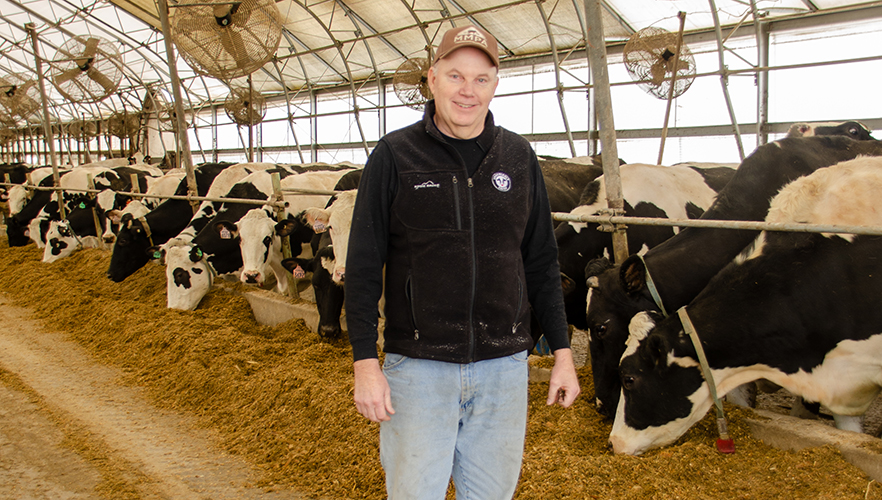 Tim grew the dairy from 50 milking cows to 500 cows and over 400 youngstock today. He transitioned the operation from a tie-stall barn to a fabric-covered freestall barn with a double 15 parallel parlor. Several members of the Hood family are involved in the operation: Tammy (Hood) and Ty Spicher, Charlie Hood, Britney Hood, Jennifer Buskirk and four grandchildren.
Tim places a priority on working to sustain the dairy industry. Hood Farms Family Dairy has twice hosted MSU Extension's Breakfast on the Farm, which allows the public to see a working farm up close and to learn about modern agriculture.
"I see people drive slowly by the farm trying to get a look inside. I know they are curious," Tim said before the 2015 event. "Many consumers don't understand modern-day farming practices, and it is important that they know our story."
Thousands of attendees attend Breakfast on the Farm each year, and Tim's willingness to invite such a large crowd onto his property was not only a sign of genuine transparency but also a desire to communicate his dedication to farming.
Tim hosted Breakfast on the Farm in 2015 and 2018.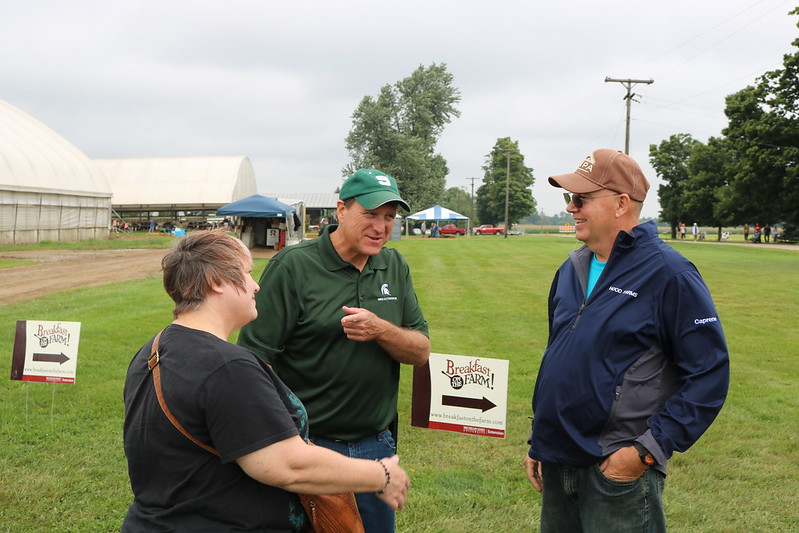 "If you ask him what he loved most about Breakfast on the Farm, it would be seeing the faces of people and their excitement to walk through the barns being able to learn about cows and agriculture," Tim's Dairy Farmer of the Year anonymous nominator said.
Tim is a member of several dairy industry leadership and promotional organizations. He is District 2 director of Michigan Milk Producers Association (MMPA) Board of Directors, representing over 200 farms in Michigan and Indiana. He served on the MMPA Advisory Committee from 1998 to 2005. He also serves on the United Dairy Industry Association Board of Directors, the Michigan Dairy Market Program Committee, the United Dairy Industry of Michigan Board of Directors and the Michigan Farm Bureau Dairy Advisory Committee.
Tim's priority on sustaining the dairy industry is illustrated through his involvement with MMPA. Through MMPA's involvement with the Michigan Alliance for Animal Agriculture (M-AAA), Tim reviews M-AAA research proposals from faculty at MSU on behalf of MMPA and makes recommendations for funding. M-AAA is a partnership between the state's animal agriculture industries and MSU focused on advancing the Michigan animal agriculture economy.
Tim was honored for 35 years of membership in MMPA in 2012, and he was a District 2 finalist for MMPA Outstanding Young Dairy Cooperator in 1996-1997. In addition, the farm was recognized with the MMPA Bronze Quality Award in 1998, 2009, 2012, 2016 and 2018.
"This is a family farm and we take care of our animals," Hood said in 2015. "They are clean and comfortable in their freestalls. We take care of them because they are our livelihood."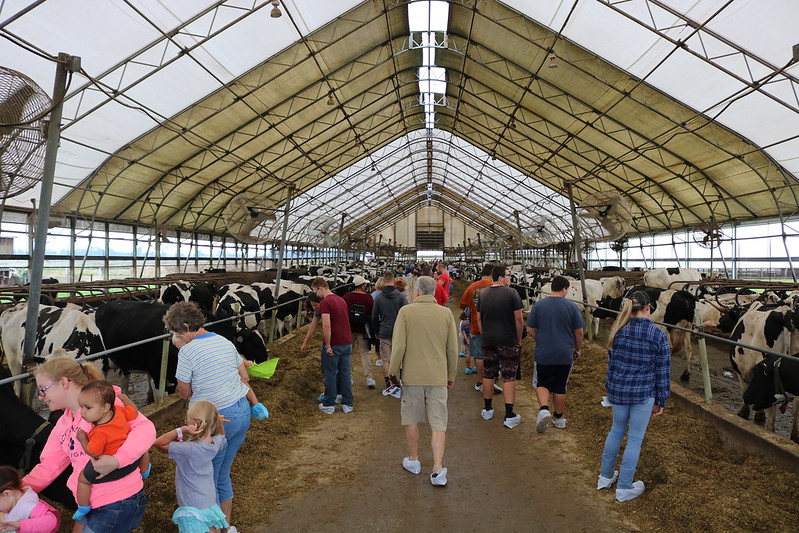 As Hood Farms Family Dairy has evolved through the years, so has Tim's role. He still arrives at the barn early, asking team members about their day and checking on the well-being of the cows. He's also focused on moving the farm into the future, which means guiding the next generation on what it takes to make the dairy run successfully.
"I am so blessed to have been able to work alongside my dad, to watch my grandpa carry a gallon jug on the tractor while raking hay so that when it ran out he could go another two rounds before he headed home," Tim said. "And to watch my kids grow up and become part of something special that they will be able to pass on." (The Farmer's Exchange, August 10, 2018)
"Tim Hood is an inspiration for all dairy farmers and a great example of how dairy farms are integrated into their communities," said Dr. Pam Ruegg, Chair of the Department of Animal Science. "It is with great pleasure that the MSU Department of Animal Science recognizes Tim Hood as the 2020 MSU Dairy Farmer of the Year."