4-H Exploration Days – prepares youth for successful transition to adulthood
4-H Exploration Days was created in 1970 with the purpose of exposing young people across the state to Michigan State University and all it has to offer. Continual improvement and adaptation is the mantra for this 4-H youth development conference.
4-H Exploration Days was created in 1970 with the purpose of exposing young people across the state to Michigan State University (MSU) and all it has to offer. That purpose holds true 41 years later and is still expanding. Continual improvement and adaptation is the mantra for this 4-H youth development conference. It attracts more than 2,500 people annually and utilizes much of MSU's facilities.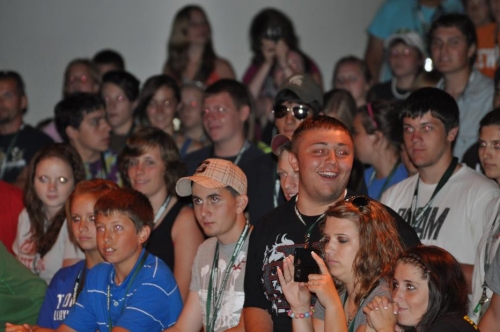 4-H Exploration Days is an MSU pre-college program of the highest quality. It was carefully designed to meet the following objectives:
-Help youth, ages 11 to 19, learn new ideas, techniques and skills they can apply to their personal lives and their 4 H groups and communities.
-Offer hands-on educational sessions from industry experts.
-Provide youth with opportunities above and beyond those available in their
individual 4-H counties.
-Help youth develop responsibility, independence, accountability, problem-solving, decision-making and time management skills.
-Develop confidence, communication, citizenship and leadership skills.
-Help youth make friends from different places and backgrounds
-Develop career interests and prepare youth for higher education and workforce success.
-Give youth access to the beautiful Michigan State University campus and its wealth of resources.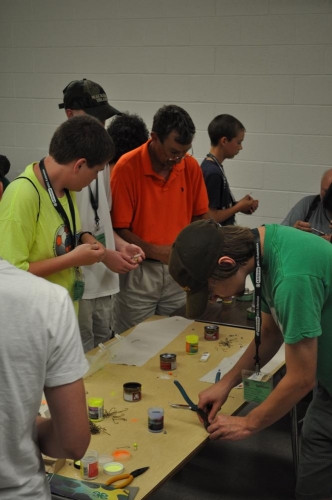 In the beginning, Exploration Days offered less than 100 learning options. Today, there are over 200. The topics are varied and reflective of today's youth, ranging from computer technology to entrepreneurship, to veterinary science and much more!
Planning, preparing for and implementing a program of this size and scope is no easy task. Hundreds of staff, faculty and volunteers are necessary to deliver a successful program each year. Volunteers contribute more than 22,000 hours of time annually as instructors and county conference assistants and an additional 300 volunteers serve as chaperones and session/activity hosts.
Volunteers and teens serving on 4-H programming committees play a vital role in ensuring the program enhances participants' skills, knowledge, and expertise. These committees determine session offerings and select instructors, making sure the content is relevant to today's youth.
Educational sessions are just one aspect of Exploration Days. A wide variety of late afternoon and evening recreational events guarantee there are always plenty of activities to choose from. These activities also enable participants to explore MSU's various sports, cultural, and research facilities.
Michigan 4-H'ers of any background or and with any interests come to 4-H Exploration Days to expand their horizons. Approximately 1,000 participants enroll on the first day of registration each year. In 2010, enrollment reached a new high: 1,000 participants within the first three hours. By the end of 2010's first registration day, a record 1,337 people registered from 71 counties! Those numbers filled 54 of our 200 sessions.
At 4-H Exploration Days, participants have an opportunity to sample university life. They become familiar with the MSU campus, as well as the university's programs, departments and staff members. Many participants later return to MSU as students because of the positive experiences they had during 4-H Exploration Days.
Participants also get to meet other 4-H'ers from across the state expose themselves to people that may look, dress or dance differently than the people of their communities. Young people with different lifestyles have the opportunity to become acquainted, learn from each other and develop lasting friendships.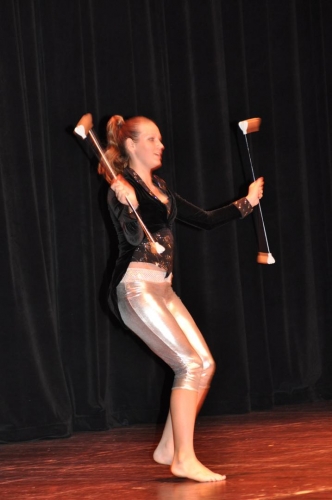 Evaluations of the event are often extremely positive. Some examples of the typical comment received are:
-"I experienced many new things and had a lot of fun!"
-"I learned so much, made new friends from all over Michigan and had a great time."
- "This is an amazing program with something for everyone. The session offerings are a very fun way to learn many new things."
- "It's a great experience to develop responsibility, leadership, independence and social skills."
- "I had the best time of my life!"
- "I learned a lot about myself. I'm a better person because of 4-H Exploration Days."
- "There's no better means to get introduced to the MSU campus and college living in such a secure, thorough and fun way! Taking sessions, getting to them on your own and on time, makes you feel like you're really in college."
Staying at Michigan State University and experiencing a taste of college life was a highlight for many. Sixty-four percent of youth said they plan to attend MSU or will strongly consider attending as a result of their involvement in 4-H Exploration Days. Many others remarked that attending Exploration Days will influence their futures:
- "This helped me be independent, responsible and respectful. It also made me realize that I need to focus on my future."
- "Visiting MSU has shaped my college goals."
- "My first session opened up a career choice."
- "This program has an impressive direct effect on youth from all walks of life. It has given me confidence and the knowledge to know that I can achieve anything if I am willing to work for it."
- "I am encouraged to work harder academically to be able to live on this beautiful campus. I love MSU and want to be a student here!"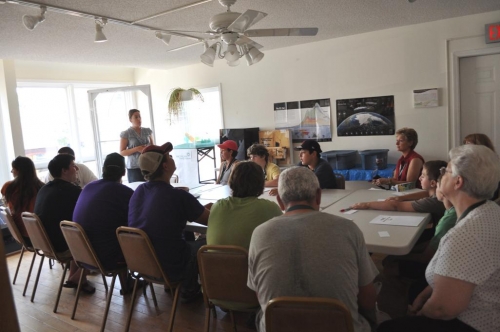 Ninety-two percent of those who provided feedback rated the overall 4-H Exploration Days experience as "good or excellent." Ninety-nine percent said they would recommend it to others. Many young people rate it as the "highlight of their 4-H career." Parents, volunteers and staff often remark they notice positive changes in youths' interests and knowledge as a result of the program. A 2009 online survey received a resounding "yes, definitely!" response from program alumni when asked if their 4-H Exploration Days experience helped them transition to college.
4-H Exploration Days is a unique concept. No other state offers a similar activity of its size and scope, and many 4-H'ers from other states have visited Michigan's event to learn from it. These states implement similar programs or utilize the "4-H Exploration Days approach" in existing ones.
The next 4-H Exploration Days will be June 22 to 24, 2011. If you have session content or instructor questions, please send them to Pat Talbot at talbotp@msu.edu. Registration fees are to be determined. Youth must be at least 11-years-old by January 1, 2011 to attend. The registration book will be available from your county MSU Extension office by mid-March 2011 and on the web site at http://web1.msue.msu.edu/4h/expodays.html.
Registrations will be due to your county MSU Extension office by May 1, 2011.
We also invite you to become a fan of 4-H Exploration Days on Facebook. Search for MSU 4-H Exploration Days, and be sure to view or add to the many heartwarming testimonials!