4-H Citizenship Washington Focus: A short course in national government
Leadership, citizenship and civic engagement are some of the things Michigan teens learn during the week of "learning by doing" at the 4-H Citizenship Washington Focus in Washington, D.C.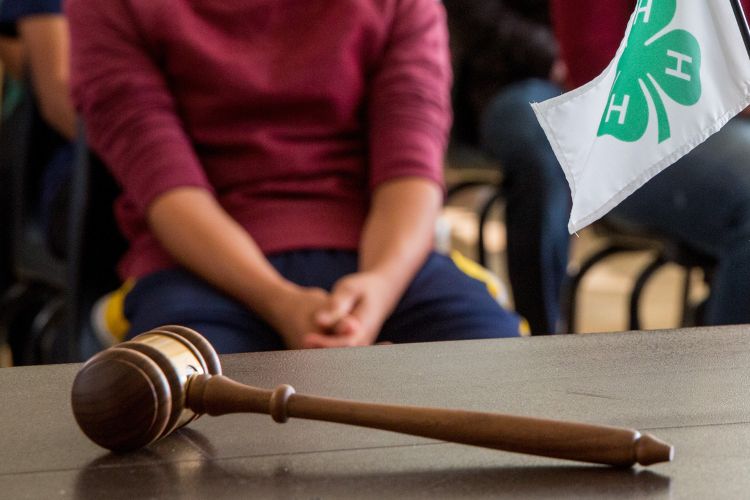 4-H Citizenship Washington Focus is a summer educational conference that gives 4-H youth the opportunity to explore, develop and refine the civic engagement skills they need to be outstanding leaders in their home communities and at the national level.
The Michigan 4-H delegation consists of participants from all around the state who are oftentimes awarded a scholarship to attend the event by their county 4-H program. Participants learn about the history of our nation through tours of historical landmarks including memorials, the Supreme Court, the Capitol, and hands-on educational workshops while at the National 4-H Center just outside of D.C.
The delegates learn about the history of our nation, the leaders who have shaped it and how they could apply the leadership and citizenship skills gained at the event to their own lives and communities when they return home. Michigan 4-H Citizenship Washington Focus participants travel by charter bus by way of Gettysburg, Pennsylvania, to tour the battlefields with a professional guide and visit the 911 memorial in Pennsylvania.
Citizenship Washington Focus is oftentimes a delegates first visit to the Nation's Capital where they are immersed in history and citizenship and learn about our federal government. Besides learning about government, legislative visits with senators and representatives give participants a chance to voice their concerns and ask questions about issues facing young people.
Many lessons are learned at Citizenship Washington Focus including time management and independent thinking, which is evident through an increase in problem-solving skills and teamwork as they work together with new acquaintances from around the state.
Videos of congress in session are often on the news and hearing about the work of senators and representatives is common. However, seeing and hearing this work first hand makes young people learn how they can impact our nation's government.
The group also visits the Holocaust Museum, always a solemn visit to our past that is so meaningful. The National 4-H Program assistant staff prepares for the summer by becoming certified tour guides of the D.C. area. They are typically college students who work with each group to facilitate visits and tours but also conduct the workshops for members. Arlington Cemetery, Vietnam War Memorial, Mount Vernon and the Smithsonian Institutes are all stops on the trip as well as the Iwo Jima and Lincoln monuments.
Delegates serve on committees including healthy living, communication and public relations, government, youth in governance and promotions and event planning. They debate issues in the congressional sessions on critical topics. Several teens get to lead debates, argue their issues and run for offices. Citizenship Washington Focus delegates learn about the sacrifices people have made through serving our country and are able to share that experience other delegates. Participants learn about hearings and debating, how to organize events, working as a team and developing programs.
4-H Citizenship Washington Focus is a life-changing experience for participants that can help them impact their nation's government. To learn about the positive impact of Michigan 4-H youth leadership, citizenship and service and global and cultural education programs, read our impact reports.
Other global educational opportunities including the Michigan 4-H China Art Project can be found on the MSU Extension global and cultural education website. For more information about 4-H learning opportunities and other 4-H programs, contact your county MSU Extension office.