4-H'ers learn firsthand about remotely operated underwater vehicles (ROVs)
Prior to Exploration Days, 42 Delta and Schoolcraft County 4-H members collaborated to build and test remotely operated underwater vehicles (ROVs) at the Great Lakes Naval Memorial and Museum in Muskegon.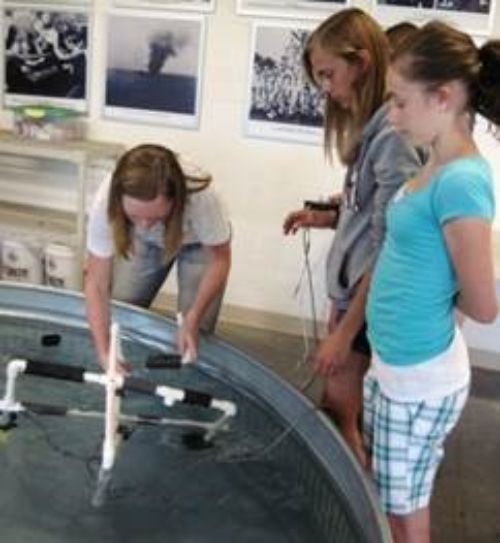 Improving science literacy is a goal of both Michigan State University Extension (and therefore part of its I Know MI Numbers initiative) and National 4-H. To address the increased demand for science and technology professionals, 4-H is working across the country to engage 1 million new young people in science programs by 2013. At present, 4-H science programs reach more than 5 million youth nationally with hands-on learning experiences to ensure they will be globally competitive and to prepare them to be part of the next generation of science, technology, engineering and mathematics (STEM) leaders.
The trip's goal, explained Delta County Extension Educator Dave Radloff, was to encourage youth to explore STEM topics and, through hands–on experiences, gain a better understanding about how technology, physics, math and engineering work together. To Radloff, it was truly "exciting" to see the committee of youth who planned the trip select the ROV because it was an activity with educational value that would interest their peers and help them increase their knowledge.
In addition to working with ROVs, participants stayed overnight on the USS Silversides, a World War II submarine, where they slept in the same berths as the brave men who once served our country.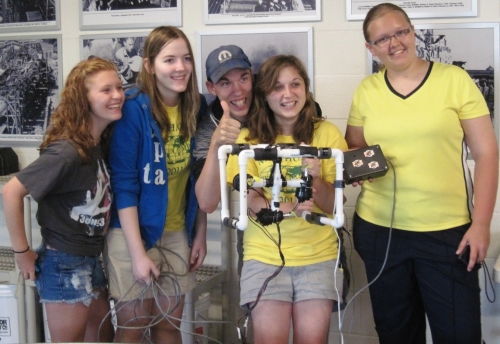 Delta County 4-H Exploration Days' participants also explored marketing, communication and the use of technology by writing, recording and selling radio commercials to raise funds for the trip. The 27 Delta County 4-H members created 109 radio commercials at local radio station, MIX106.3, which donated the air time to make the 4-H project possible.