988 suicide and crisis lifeline launched
Emergency mental health help is available with the launch of the 988 number.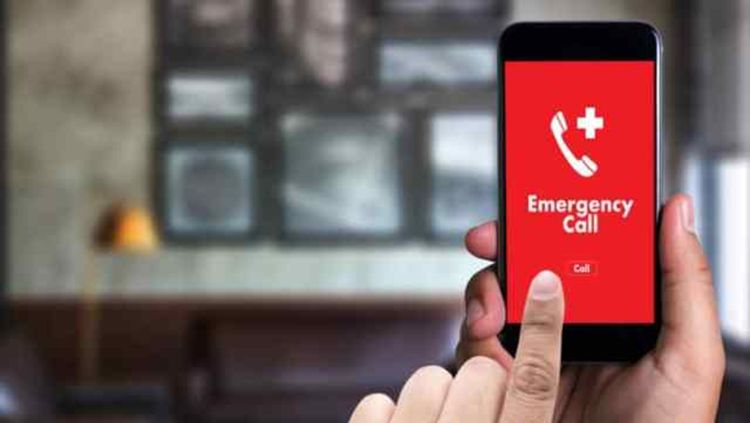 In July 2022, a national mental health emergency line was launched across the United States. With this new line, when someone calls or sends a text to 988, similar to 911 for physical health emergencies, they will be routed by area code to the local National Suicidal Prevention Lifeline (NSPL) crisis center in their community.
This new toll-free 988 national line can be accessed by simply dialing or texting the three-digit number from any mobile or land telephone line within the United States. Formally, the line will be referred to as the 988 Suicide and Crisis Lifeline. The ability to text and chat are new features designed to appeal to those in need of support, but who prefer not to talk over the phone.
While 988 will not take the place of the NSPL number, which is currently 1-800-273-5273 (TALK), a dedicated three-digit number will be easier to remember in an emergency and expanded federal funding will ensure that there are access points for care in more communities, some that have been underserved by the national lifeline. Additionally, 988 will not only provide emergency support for suicide, but will expand the national lifeline to deal with a broader range of mental health and substance abuse emergencies and dispatch teams of mental health first responders to those in crisis instead of police, which is now the common practice.
With this revamped aim, the NSPL-trained counselors and volunteers will now offer local resources and referrals to help distressed callers access community-based care for a wide range of mental health conditions and concerns. Some communities across the United States have established mobile crisis response teams that can be dispatched, while some communities are in the beginning stages of developing this service for immediate in-person support when telephone support alone is not enough to stabilize a caller.
Callers and texters to the line will be greeted by trained volunteers or paid licensed counselors 24 hours a day, 365 days of the year, who will keep any information that is shared with them confidential, unless a caller discloses that they or someone else is at risk of harm and for vulnerable individuals, at risk of abuse or neglect. The new number is projected to field six million calls and texts within the first year, which is almost double what the NSPL has taken in prior years. Expectations are high that response can keep up with demand and that funding will be expanded to ensure that communities that do not have a mental health mobile crisis response team will be able to implement this service to respond in-person to situations that cannot be stabilized with just telephone support.
The implementation of a national mental health line was anticipated prior to the toll that the past two years took on many Americans' ability to cope with issues of grief, loss, isolation, financial strain, and uncertainty brought on by the pandemic. However, this mental health fallout highlighted an even more urgent need to get 988 up and running. A study conducted in September 2020 found that a third of Americans who responded to an online mental health survey reported the following:
33% were experiencing symptoms of anxiety and depression
12% responded that they had had serious thoughts of ending their lives by suicide within the past 30 days.
When compared to responses to the same survey from 2018, these numbers were almost double.
Growing mental health concerns are not isolated to adults. The Surgeon General has said there is a national mental health crisis among our youth. Prior to the COVID–19 pandemic, suicide rates and overall mental health concerns had been on the rise for a decade. In 2018, for youth, ages 20-24, dying by suicide was the second leading cause of death. The American Academy of Child and Adolescent Psychiatry reports that due to the social isolation, fear, disruption, grief, and loss that the pandemic caused for so many children, in 2021 visits to the emergency room for mental health emergencies were up by 31% for children ages 12-17 and attempted suicides were up by 51% for girls in this same age group when compared to 2019 data. Proportionately, depression, anxiety disorders, suicidality, loneliness, and a host of mental health issues continue to rise.
This new shortcut will help ensure that more Americans have access to in-the-moment mental health support and do not have to navigate their way to on-going care alone. Michigan State University Extension has programs that support mental health and well-being, and most are free. To enroll in one of these programs, or learn more, visit these websites: