A test for a graduate degree?
Is graduate school in your future according to your career interests? If so, what test is needed for admission?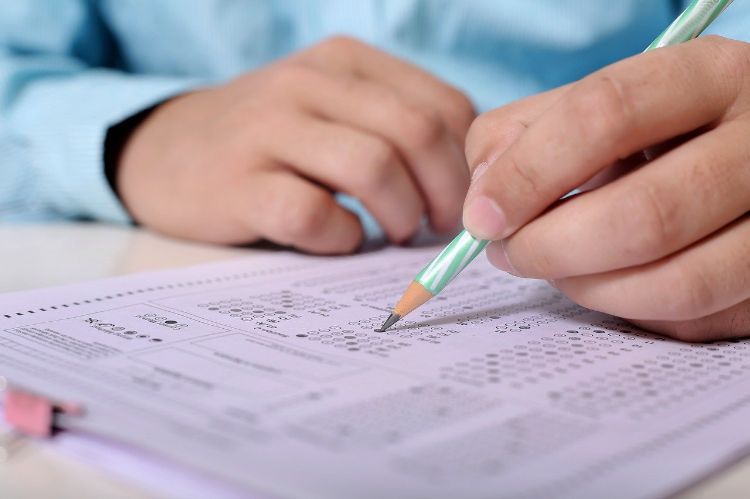 Michigan State University Extension and Michigan 4-H encourage and foster young people to set goals and plan for their future job and career aspirations. Many 4-H programs and projects provide the opportunity to consider jobs and careers that require different levels of education. For example, some careers require a high school diploma while others may require a license or certificate for a skilled trade, an associate degree or bachelor's degree. A license or certificate for a skilled trade may require an entrance exam, just like students who are entering college for a bachelor's degree take the SAT or ACT to attend their desired college or university.
After students receive their bachelor's degree, they have an option to pursue a graduate degree or a professional degree. A graduate degree may consist of a Master of Arts (MA), a Master of Science (MS), a Doctor of Philosophy (PhD) or Doctor of Education (EdD). Professional degrees lead to certain careers like a doctor, lawyer or a specific field in business. If a student is interested in attending school for a graduate or professional degree, they also take a standardized test; however, different fields may require a different test. Here are some examples:
If you are a student with specific career interests, check with your counselor or a postsecondary professional to find out the requirements needed for certification. Check to find out if a graduate degree is needed to be qualified for your career field. If it is not needed, find out how graduate education can benefit you. If you have plans or desires for an advanced degree after the bachelor's degree, make plans to talk to your advisors in college to help you plan your next steps and get the study resources for the standardized tests or entrance exams.
Preparing for the next steps in testing during your undergraduate years will assist you to make the test scores needed for admission in graduate school or professional school. During your time of exploring careers and career fields, start by asking yourself these four questions:
What type of degree is needed for this career field?
Is graduate or professional school needed for this career field?
Will a graduate or professional degree benefit me?
If a graduate or a professional degree is needed or desired, what type of standardized test or entrance exam do I need to prepare for and study for admission?
It is never too early or too late to begin preparing yourself for any form of higher education and beyond to meet your career goals. Take the time to learn and plan for your future success.
MSU Extension and Michigan 4-H Youth Development helps to prepare young people for successful futures. For more information or resources on career exploration, workforce preparation, financial education, or youth entrepreneurship, email us at 4-HCareerPrep@anr.msu.edu.