A Year of New: Part 1
Take a look back at the training activities in 2019 from the National Charrette Institute.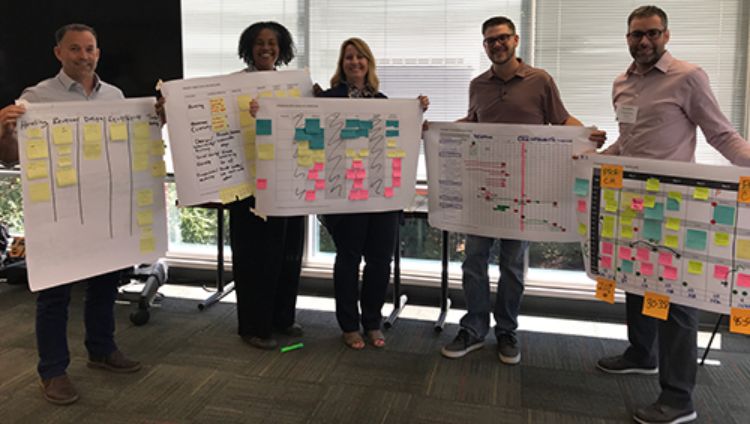 The New Year is a time when many people set new goals and define new adventures. At the beginning of 2019, the National Charrette Institute, too, was poised to try some new things.
As I reflect on NCI's year, it truly was a year full of new, and the tried, tested and true. We had so much new to report on this year that we've had to break it up into two articles. Part 1 will review our training activities, and next month's Part 2 story will explore our service and research activities.
One of the biggest changes that NCI has worked on this year is updating our curriculum. We set out to combine the NCI Core and Advanced courses into one, and add some content in response to feedback we've heard. You may have read last month that we are excited to beta launch the new curriculum in January in Houston!
If you are a Charrette System certificate holder, and you have always wanted to complete the Advanced course, don't worry. We'll be offering a few opportunities in 2020 for you to add that certificate to your resume, so keep an eye out for future training updates.
We continued our legacy of conducting high-quality trainings with our partners at Harvard University, the University of Miami, the Environmental Design Research Association (EDRA) at their annual conference in Brooklyn, and Stantec in Raleigh.
We also conducted in-house trainings with our partners at the U.S. Army Corp of Engineers-Kansas City District and the Maryland-National Capital Park and Planning Commission.
We also heard about the success of Fort St. John's charrette after they hosted an in-house training last year to boost their internal capacity in advance of an upcoming charrette.
The NCI also won a contract with the National Recreation and Parks Association (NRPA) to adapt an existing training in advance of their annual conference. The NCI worked with NRPA to adapt and deliver an NCI training focused on diversity, equity and inclusion to a new audience of parks and recreation professionals. This training became the foundation for the 2020 curriculum update.
Our reach this year was historic (more than 1,400) people, in part, due to new partnerships and new audiences. Last month, NCI collaborated with the Form-Based Codes Institute (FBCI) to co-host a webinar on using charrettes to develop codes. It was a great success with nearly 600 registrants.
The NCI also had a record presence at many new conferences this year: EDRA, the Congress for New Urbanism, and the American Society of Criminology, to name a few. If the last conference in the list seems like an odd pairing, make sure you read next month's Part 2 article.
None of this knowledge-transfer work would be possible without our many partners, new and established, or without your continued interest in and support of the NCI charrette process. Thank you!
Stay tuned to next month's Part 2 about exciting new things that happened with our service and research activities.