Aaron Kamoske
Aaron is participating in the Graduate Certificate while completed a PhD in Geography, Environment, and Spatial Sciences.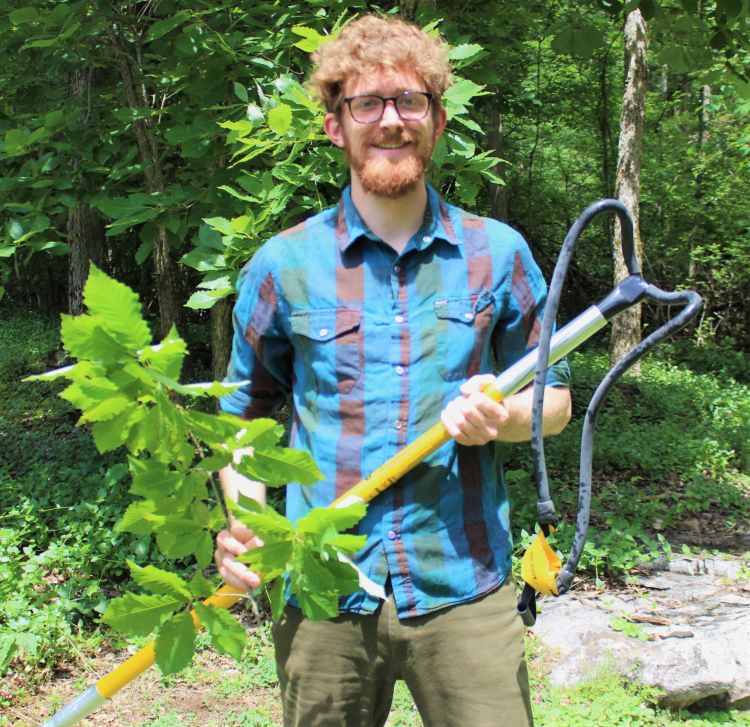 Aaron Kamoske
Current Location: Lansing, MI
Degree: PhD student in Geography, Environment and Spatial Sciences
Previous Education, research or work experiences relevant to spatial ecology: B.S., Natural Resource Conservation and Certificate, GIS Sciences and Technologies, University of Montana's College of Forestry.
Before beginning graduate school, Aaron worked as a cartographer for Panthera where he created topographic maps for tiger conservation in Nepal and as a Range Technician for the Bureau of Land Management in Western Montana where he worked on rangeland health and vegetation monitoring projects.
Since beginning graduate school, Aaron has worked on a variety of research projects using airborne LiDAR and hyperspectral data and fine to moderate resolution satellite data to quantify biodiversity and map forest functional and structural traits. He has also lead two field campaigns to collect foliar samples throughout closed-canopy forests in the eastern United States.
What is your graduate research focus?
My research combines hyperspectral and LiDAR remote sensing, spatial statistics, ecological modeling, and field sampling to better understand how nutrients vary within the forest canopy and across the landscape, and how these underlying processes are affected by environmental controls and anthropogenic changes.
What are your post-graduation plans?
After graduation, I would like to continue working with remotely sensed imagery and conducting ecological field studies for either a land management agency, non-profit organization, or research station.
How does completing this Certificate align with your graduate research and/or career goals?
This certificate combines ecological theory, spatial statistics, and GIScience, which is the core of my graduate research and career goals.
What drew you to participate in the Graduate Certificate in Spatial Ecology?
I wanted to participate in MSU's Spatial Ecology certification because it offers a rare chance to combine skills in GIScience, spatial statistics, and ecological theory, while providing a unique certification opportunity.
What specific knowledge and skills did you strengthen with this program?
This program helped me gain skills in spatial statistics, while providing a foundation of ecological theory to use in my own research.
What types of individuals do you believe would benefit from this program?
Any person who is interested in conducting ecological research or working as a field ecologist would greatly benefit from the skills learned in this program.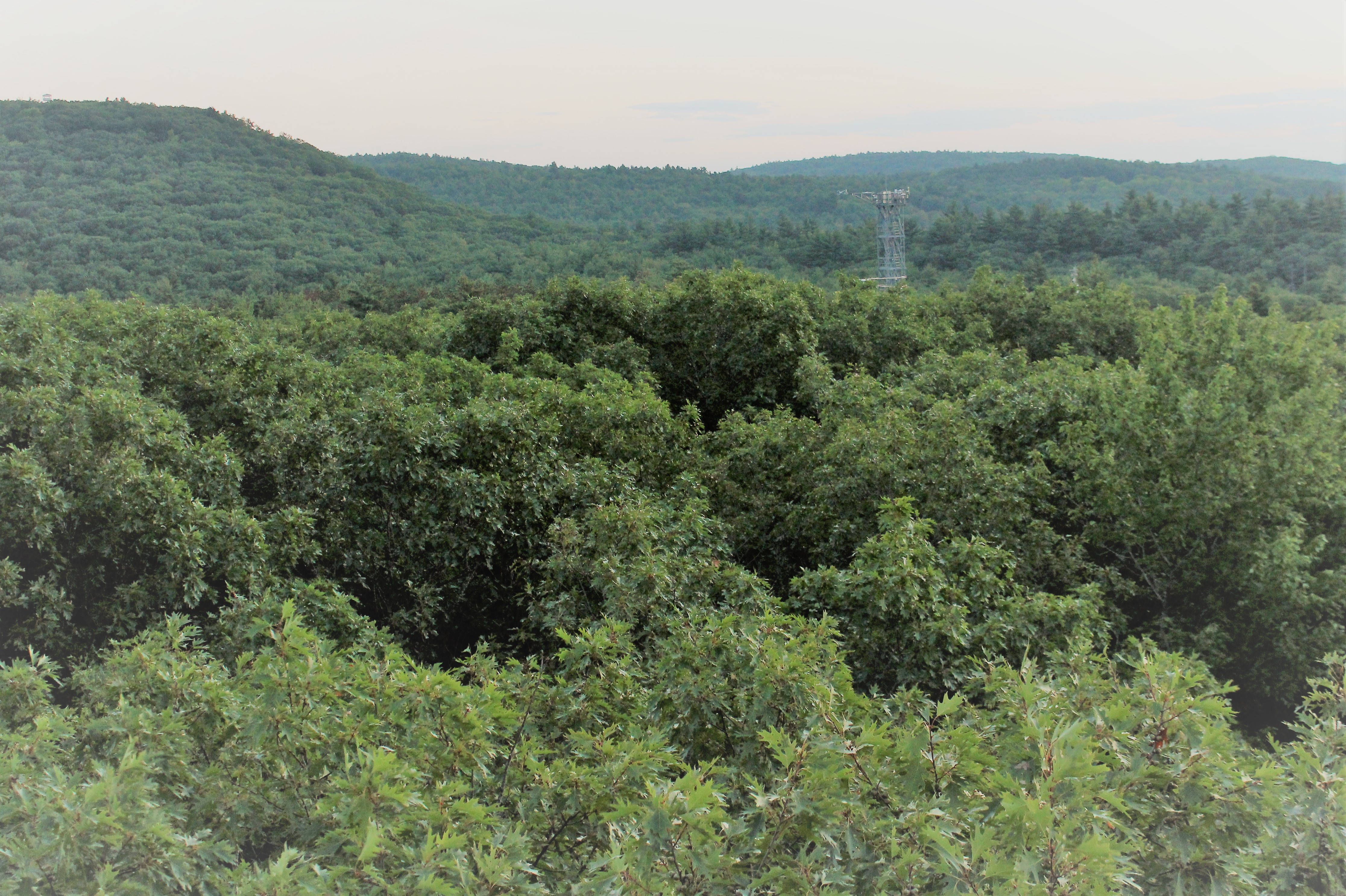 Kamoske, Harvard Forest