AFRE professor and PSM alum receives CANR Diversity, Equity and Inclusion Award
Dave Weatherspoon to receive 2020 CANR Diversity, Equity and Inclusion Award at ANR Week.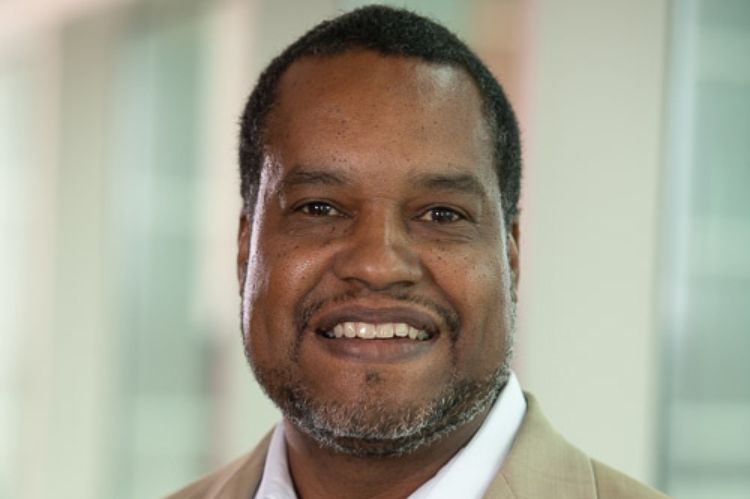 Dave Weatherspoon, Ph.D., will receive the MSU College of Agriculture and Natural Resources (CANR) Diversity, Equity and Inclusion Award during ANR Week on March 6.
The Diversity, Equity and Inclusion Award recognizes alumni for their professional accomplishments, service and contributions in the areas of diversity, equity and inclusion to the CANR, their field and community.
Weatherspoon is an MSU alumnus with a bachelor's degree in crop and soil sciences (Department of Plant, Soil and Microbial Sciences). He then earned a master's degree from Penn State and a Ph.D. from the University of Florida. He currently is a professor in the MSU Department of Agricultural, Food and Resource Economics (AFRE) where he teaches marketing and industrial organization. His research focus includes agribusiness, food marketing and management. He previously served as director of AFRE's agribusiness program and currently serves as associate dean in the office of the Associate Provost for Undergraduate Education at MSU.
As an undergraduate student, he and five other students created the framework for a local organization, Minorities in Agriculture, which became a national student-led organization, the Minorities in Agriculture, Natural Resources, and Related Sciences (MANRRS). He has been active with MANNRS for the past 35 years and has been instrumental in developing strategic partnerships, providing leadership to the Finance Committee and creating endowments to support the organization.
He has been instrumental in the recruitment and retention of students and faculty from minorities and underrepresented groups at MSU and nationally. In addition, he has served as mentor and advisor to many students, including service as a major dissertation/thesis supervisor for 18 graduate theses and dissertations.
Weatherspoon's research focuses on improving our understanding of food supply chains and how to determine the effects the food retailing environment has on consumer behavior and health. He also studies the economic impacts of food deserts and the efficacy of retailer entry into urban poor environments.
He is published in many peer-reviewed journals of agriculture and applied economics. Weatherspoon has been honored for his accomplishments with the 2010 MANRRS Legend Award and a 2014 National Role Model Faculty Mentor Award from Minority Access Inc. He is a well-respected mentor and leader in his community and the university. He has previously served as chair or member on various committees within AFRE, MSU and nationally.