Gonzenbach receives 2021 CANR Outstanding Alumni Award
Max Gonzenbach will receive the 2021 CANR Outstanding Alumni Award during ANR Month.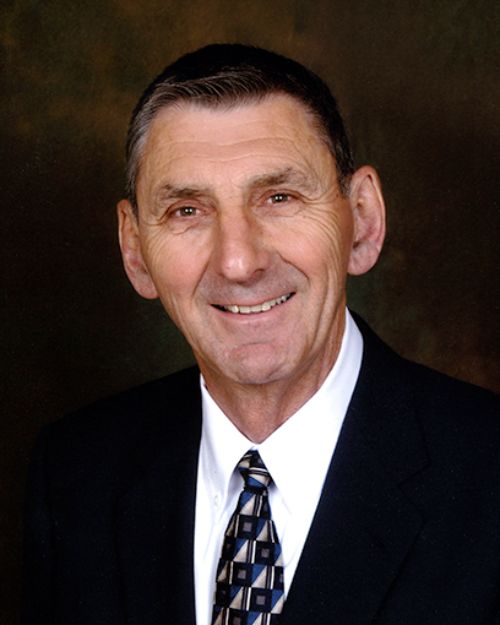 Max Gonzenbach of Milbank, South Dakota, will receive the MSU College of Agriculture and Natural Resources (CANR) Outstanding Alumni Award at the March 12 ANR Awards Program.
The CANR Outstanding Alumni Awards are given to those who have distinguished themselves by obtaining the highest level of professional accomplishments, and who possess the highest standards of integrity and character.
Max Gonzenbach graduated from MSU in 1959 with a bachelor's degree in dairy science. He also played basketball for MSU. He has continued his connection to his alma mater and has been a major donor to MSU and the CANR. His support has created an endowment where 73 students have been paired with academic mentors. More recently, he has provided support to expand the freezer space for the MSU Dairy Store.
In 1929, his father, Alfred, partnered with Alfred Nef to establish the Valley Queen Cheese Factory. Gonzenbach had a 41-year career at the company, including serving as co-CEO with Rudy Nef. Under their leadership, the company expanded operations in South Dakota, allowing the communities to prosper.
Gonzenbach and Nef were awarded the Laurate Award from the National Cheese Institute in 2003, which is the highest dairy industry award. Last year he received an award for Cheese Industry Champion by the Wisconsin Cheesemakers Association.
He has volunteered with a variety of organizations, including the National Association of Manufacturers (NAM), South Dakota Investment Council, South Dakota Chamber of Commerce and Industry, South Dakota Family Business Initiative, Milbank Development Corporation, Milbank Hospital Board of Directors, Milbank Community Library Board of Directors, Boy Scouts of America, and local church boards.