BAE professor receives CANR Distinguished Faculty Award
Truman Surbrook to receive 2020 CANR Distinguished Faculty Award at ANR Week.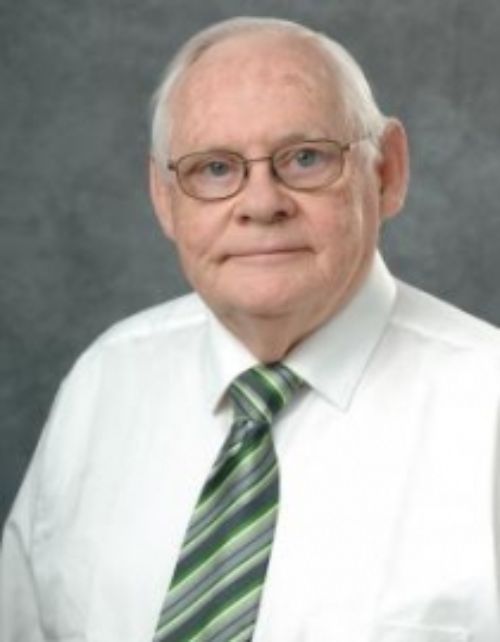 Truman Surbrook, Ph.D., will receive the MSU College of Agriculture and Natural Resources (CANR) Distinguished Faculty Award during ANR Week on March 6.
The Distinguished Faculty Award recognizes faculty members who have brought distinction to the CANR through teaching, research and/or outreach and provided leadership that has helped students, faculty members and/or citizens reach their potential for excellence.
Surbrook is a professor in the MSU Department of Biosystems and Agricultural Engineering. He earned his degrees from Michigan State University; including a bachelor's degree in engineering, a master's degree in mechanics and a Ph.D. in engineering. As a professor since 1965, he holds licenses with the State of Michigan as a professional engineer, master electrician and instructor for electrical inspectors.
He developed and supervised the MSU Institute of Agricultural Technology (IAT) Electrical Technology Program with consistently high enrollment and job placement rates for over 25 years. He also co-authored "Interpreting the National Electrical Code" and has published and presented over 75 papers and presentations.
Surbrook's research focuses on rural electrification and farm energy audit. He is the world's expert on stray voltage and has been published extensively on its impact on animal behavior and milk production. Additionally, he has developed and taught a myriad of short courses related to stray voltage, electrical code changes and farm energy audits. Most notable is the Michigan Farm Energy Auditor Program, required for individuals conducting farm energy audits for payments from NRCS.
Currently, Surbrook serves on the American Society of Agricultural and Biological Engineers Agricultural Energy Committee, Michigan Agri-Energy Committee, Michigan Agricultural Electric Council, Agricultural Writing and Energy Applications Committee. His previous professional service is vast and as such, he has become a resource to others.
In honor of his service, Surbrook has received numerous awards, including the Withrow Teaching Excellence Award from the MSU College of Engineering, the Outstanding Faculty Award from the MSU Institute of Agriculture Technology and the Electrical Technologies Award from the Michigan Electric Cooperative Association. Outside of his professional career, he served on the Williamston Community Schools Board of Education where he instrumental in the design and construction of a new high school.