Considering solar energy? Webinar series helps you answer key questions
Webinar assists participants to properly evaluate proposals provided by solar system installers.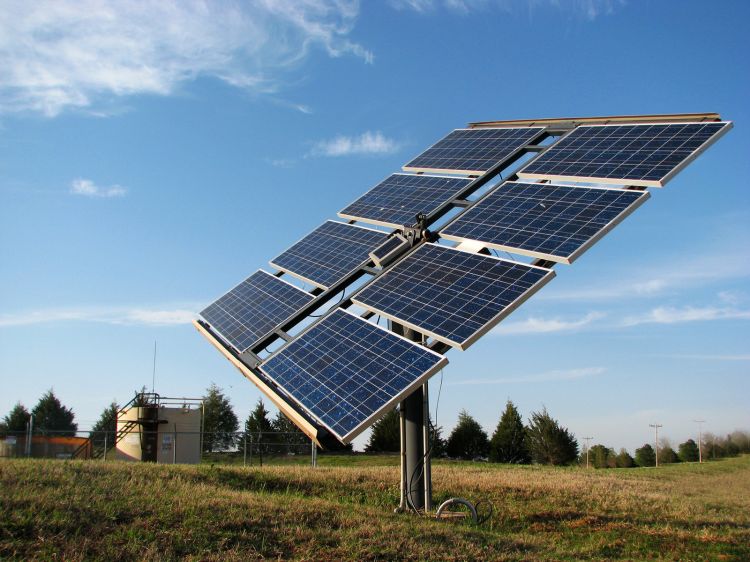 For many farmers, this is a common scenario: You have just gotten a proposal from a solar power installer. They want to put a 150-kilowatt system on the roof of one of your barns. The proposal states that the electricity generated will meet nearly all the electricity demand for the site. The total project cost is $160,000 and it is estimated that the project will be paid off in 3.5 years. How can you be sure you are making a prudent financial investment?
Answering this question is the purpose for a six-part webinar series entitled Agricultural Solar Electric Investment Analysis Webinar starting January 18, 2018. The webinar series features two solar power experts, Eric Romich with The Ohio State University Extension and John Hay with the University of Nebraska-Lincoln Extension, and is based on the six bulletins in the Solar Electric Investment Analysis Bulletin Series. Over the six sessions, Romich and Hay will help webinar participants take a critical look at the investment required for an on-farm solar electric system. These topics include:
Part 1: Estimating System Production
Date: Thursday, January 18, 2018
Description: Site-specific factors can influence the amount of electricity produced by a photovoltaic installation.
Part 2: Assessing System Cost
Date: Thursday, January 25, 2018
Description: From initial costs to incentives to ongoing insurance expense, the present and expected costs dominate the decision to install a photovoltaic system.
Part 3: Forecasting the Value of Electricity
Date: Thursday, February 1, 2018
Description: Utility and governmental policies affect how much electricity is worth. Not all electrons are created equal.
Part 4: Understanding Incentives
Date: Thursday, February 8, 2018
Description: Federal, state, and local incentives can greatly affect the financial viability of a photovoltaic installation.
Part 5: Conducting a Financial Analysis
Date: Thursday, February 15, 2018
Description: Accurately evaluating the viability of a photovoltaic system requires understanding financial concepts, such as simple payback, net present value, and the levelized cost of energy. Preferences for risk, environmental attributes, and independence also inform these measures of viability.
Part 6: Photovoltaic Solar Example
Date: Thursday, February 22, 2018
Description: The importance of accurate evaluation is clear when applied to a hypothetical project.
The last webinar will be especially instructive as Romich and Hay will use the National Renewable Energy Laboratory's System Advisor Model to work webinar participants through a case study to illustrate what was taught in the previous five webinars. Webinar participants are encouraged to download the SAM program onto their computers prior to the last session. Instructions are found here.
Everyone who participates in the webinar series will gain valuable, practical knowledge they can use to determine if a solar photovoltaic system is a sound financial investment for them. Registration information and a complete schedule can be found at https://events.anr.msu.edu/SolarAnalysisWebinar/.
It is important to note that each session is 60 minutes long followed by 10-15 minutes of questions and answers. Participants will be given access to every webinar presentation as well as other information pertinent to the specific webinar topic.
If you have questions about the webinar series, or would like more information on energy efficiency practices or renewable energy projects, feel free to contact Charles Gould at 616-994-4547 or gouldm@msu.edu or Al Go at 517-353-0643 or goaluel@egr.msu.edu.