AgroLiquid president and CEO receives 2020 CANR Honorary Alumnus Award
Troy Bancroft to receive 2020 CANR Honorary Alumnus Award at ANR Week.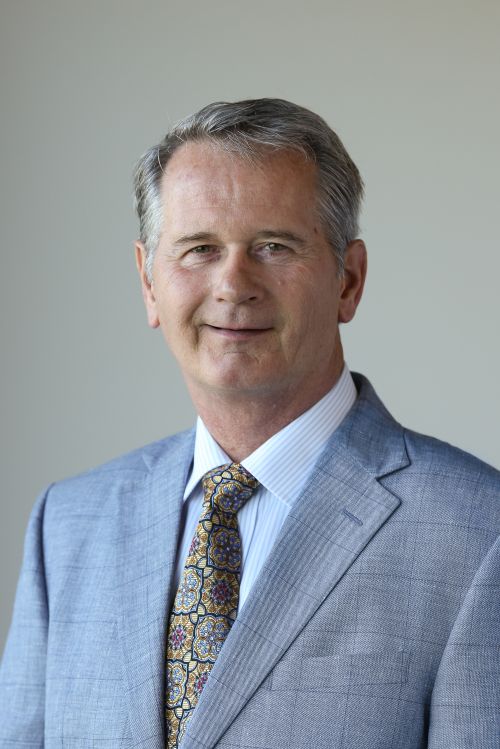 Troy Bancroft, of St. Johns, will receive the 2020 MSU College of Agriculture and Natural Resources (CANR) Honorary Alumnus Award during ANR Week on March 6.
The CANR Honorary Alumnus Award honors those who have contributed to the College of Agriculture and Natural Resources on a state, national or international level.
Bancroft has been a supporter of agriculture and Michigan State University for many years. He is president and CEO of AgroLiquid, headquartered in St. Johns, Michigan. He and his father-in-law co-founded the liquid fertilizer company in 1983. Today, the company has five manufacturing plants and supplies plant nutrition products for crop operations worldwide.
He also established a non-profit foundation to educate consumers on current issues in agriculture with an educational center at the company's headquarters. The center, named the IQhub, is a place for agricultural history, innovation and exploration for all ages. The center is free to school groups and transportation grants are available to those with financial need to travel to the IQ Hub.
With a passion for mentoring youth, Bancroft is involved with youth programs, including Boy Scouts of America, 4-H and FFA – on local, state and national levels. From 2015-2018, he served on the Michigan FFA Foundation Board of Directors, serving his last year as president. He remains an advocate for the FFA and secures additional funding for its success.
He has been honored for his service with the Environmental Respect Award from DuPont, the FFA Honorary State Degree and Michigan Farm Bureau's Distinguished Service to Agriculture Award. He was also featured on "Winners Circle," hosted by Terry Bradshaw.