All-season trees: Sargent Cherry
All-season trees like Sargent Cherry provide interest to your landscape by changing colors throughout all four seasons.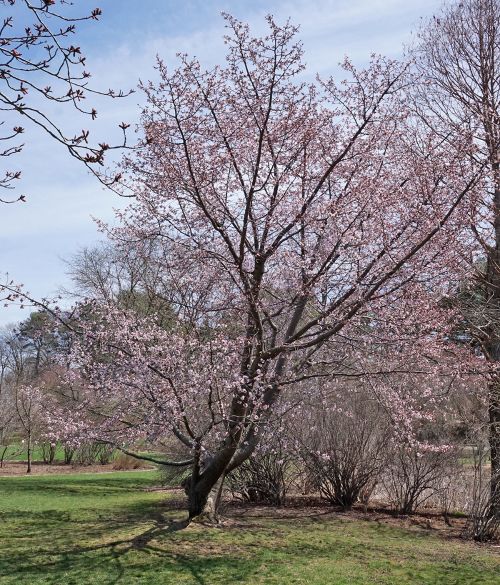 As we approach cold and long winters in Michigan, it is important to have interest in our landscapes in the absence of flowers and leaves. Trees and other landscape plants can add a splash of color with colorful bark, berries, seed heads and pods. Also, many species of trees and shrubs are food for wildlife and birds. This brings your landscape alive in the winter. When it comes to all-season trees, it is hard to beat the Sargent Cherry.
Sargent Cherry, Prunus sargentii, also known as North Japanese Hill Cherry, belongs to one of the seven species of flowering cherries. Cherry trees are members of the Rosaceae (Rose) family. These seven species of the genus Prunus (Flowering Cherry) originated from Japan.
Sargent Cherry is an excellent plant that adds interesting characteristics to the landscape at any time of year. There are many cultivars of the Sargent Cherry and many are improved varieties that make flowering cherries an ideal addition to your landscape.
Sargent Cherry is named after Charles Sprague Sargent, an American plant collector who discovered the species in the mountains of northern Japan in 1892. It is easy to see why he was so enamored with this tree. In the spring, it has brilliant pink flowers. In the summer, its leaves are a purplish bronze as they unfurl to a glossy, dark green. The glossy, dark purple cherries ripen in early summer, attracting birds to the landscape as they love the very tart cherries.
Fall brings a vivid display with shades of red, orange and bronze. The winter bark appears almost metallic in a reddish to cinnamon color. Its horizontal lenticels (the bumpy lines) are a characteristic of ornamental cherry trees. (Lenticels are an aggregation of cells that penetrate the surface of stems of woody plants and are used to exchange gases between the atmosphere and the underlying tissues.)
Sargent Cherry and its many cultivars are very adaptable for Midwest growing in zones 4-7. It is a moderate to fast growing tree with a graceful upright to rounded form growing 20 to 30 feet with an equal spread. This is an excellent choice as a specimen or in the urban landscape. It works well for shade and has a life span living between 25 and 50 years. These trees like moist to well-drained soil and at least 6 hours of sun per day.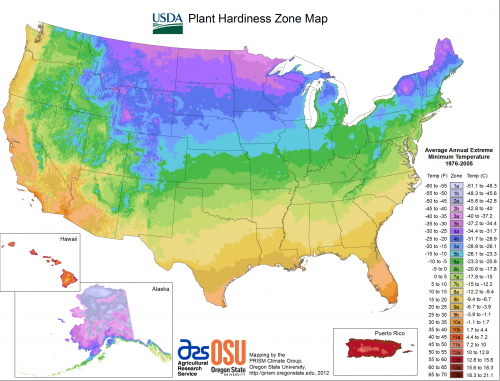 Flowering cherry trees are susceptible to pests and diseases. Proper pruning can lessen pest problems by thinning out branches for better air and light circulation. Also, remove infected leaves from underneath the tree to help prevent brown rot.
Sargent Cherries are not the same as the flowering cherries in Washington, D.C. Flowering cherries don't even belong in a traditional Japanese garden. In Japan, flowering cherries, with their short bloom time, symbolize ephemeral, or short-lived. In Japan, they are connected to the thought of the impermanence of life.
In the spring in Japan, blossom-viewing season is called Hanami, and flowering cherries are celebrated with festivals all over Japan. Hanami can be just a stroll in the park, but in Japan it traditionally involves a picnic while enjoying the beauty of flowering cherries.