Are you ready for National S'mores Day Aug. 10?
Be prepared for National S'mores Day by learning more about the history of this special day and some yummy variations you can try.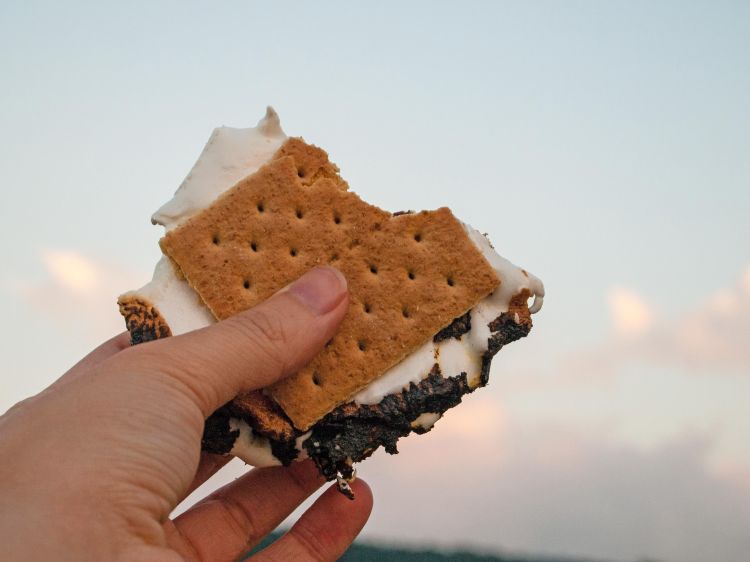 From north to south and east to west, it's unlikely you'll find a person who doesn't know what a s'more is. But did you know we have a special day dedicated to the sticky, yummy, gooey treat? It's true! Sponsored by the National Confectioners Association, National S'mores Day is celebrated Aug. 10. To be prepared, you might want to know a little about the history of the s'more and some very popular variations you may want to try.
According to National Geographic, the history of s'mores is pretty vague, but dates back to the 1900s. This yummy campfire treat was named because everyone kept asking for "some more" since they were so easy to make and relatively inexpensive. In 1927, an official recipe was published in the "Girl Scout Handbook" and was named "Some Mores," but they officially entered the Merriam-Webster Dictionary in 1974 as "s'mores."
S'mores began very simply with two pieces of graham cracker that sandwiched a roasted marshmallow and a layer of chocolate. However, if this classic combination is a bore for you, then consider adding a few different ingredients to add some pizzazz to your campfire cooking:
Peanut butter spread on the graham cracker.
Replace the graham crackers with fudge-dipped or striped cookies, peanut butter cookies or chocolate chip cookies.
Add a variety of different candies or candy bars to add a chocolaty crunch, bit of caramel, mint or nutty flavor.
Lemon, fruit or chocolate pie filling can be used as an addition or an alternative to chocolate.
Add a mini pretzel to get a sweet and salty taste.
Use mini brownies instead of chocolate.
Don't be afraid to add some thinly sliced fruit such as pineapple, bananas, peaches or strawberries.
As National S'mores Day quickly approaches, see if you and your family can discover more about what makes this day special. Try uncovering some of the following:
Find out the history of graham crackers as it started with Reverend Sylvester Graham.
Discover how the Egyptians started making marshmallows 4,000 years ago.
Look into how the cacao plant helped Native Americans to start making chocolate.
See how many alternative methods, other than a campfire, can be used to make s'mores.
Whether you're enjoying the treat by yourself or engaging your entire family in a s'more building competition, don't be shy in letting your creativity flow!
To learn about the positive impact children and families are experience due to MSU Extension programs, read our 2016 Impact Reports: "Preparing young children to success" and "Preparing the future generation for success." Additional impact reports, highlighting even more ways Michigan 4-H and MSU Extension positively impacted individuals and communities in 2016, can be downloaded from the Michigan 4-H website.