Assistive technology for livestock handling can make your job easier
These easy accommodations can make working livestock easier for people with disabilities, including chronic illness.
Caring for livestock can prove difficult for someone who has a disability or chronic illness. Livestock do not always respect space and when strength and balance are already compromised, a dangerous situation can occur. Simple modifications can make handling animals easier and safer.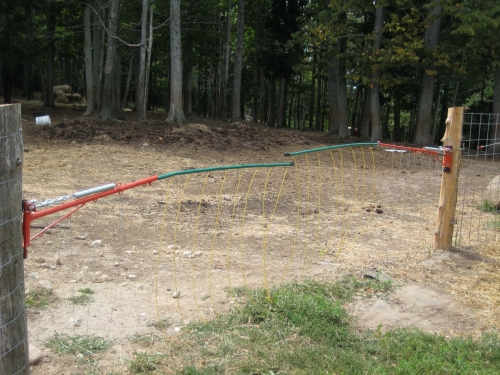 Spring-loaded gates. Accessing a pasture requires a farmer to climb on and off a tractor four times. Being able to stay on the tractor can help alleviate strain on the body. Spring-loaded drive-through gates come in various sizes and shapes. Some models are as simple as fiberglass rods with electrified tendrils, while others are more complex with revolving hollow tube stock gates. In all cases, the gates are bumped and swing open and close automatically behind the vehicle saving time and effort.
Animal handling. Handling animals can also be made more efficient and safer by using items such as squeeze chutes for cattle and deck chairs for sheep. Both items help immobilize the animals so they can be worked on with less chance of injury to the farmer. Other ideas include mounting blocks and lifts for easier access for horseback riders, and a crutching frame with chest belt to help alleviate stress on the back when shearing sheep.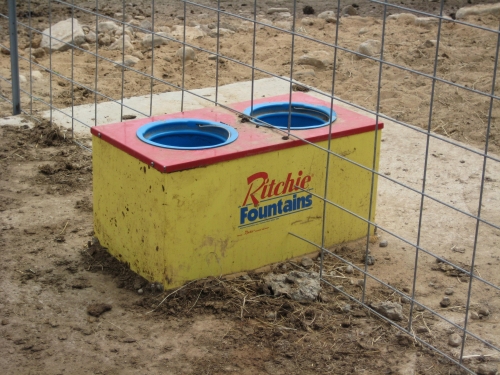 Watering. Automatic waterers eliminate the need to carry water to animals, reducing strain on the back and arms. Automated feeding systems range from homemade versions made from modified manure spreaders to mechanical feeders that eliminate having to mix rations by doing in the bin. The feed is distributed out of a chute on the side, eliminating heavy lifting.
This is a brief list of possible accommodations. Needs for each farm are unique. For more information, visit Michigan AgrAbility or National AgrAbility.